Released: 4th January 1999
Writers: Jon O'Mahony / James Hearn / Keri Schmidt
Peak position: #8
Chart run: 8-16-31-38-56-75
---
After flirting with a chart breakthrough for the best part of 12 months, Ultra's moment came when they released the stunning Rescue Me. But would a long overdue top ten hit be enough to save the group?
In the time-honoured tradition, Ultra were absolutely, definitely not your typical boyband. James Hearn, Michael Harwood, Jon O'Mahony and Nick Keynes were friends long before landing a deal with EastWest Records. According to the not-exactly-unattractive group's modest claims, their success came from their songs, not their looks. But while Ultra's debut single, Say You Do, burst into the chart at #11, each subsequent release peaked lower than the last. Thus, by early-1999, there was nothing metaphorical about Rescue Me. It was looking, quite literally, like a last-ditch attempt to turn things around for the group.
Despite tapping into the reliable market of boyband balladry, this was by no means an obvious hit, taking the path less wandered as a mournfully bleak number that takes time to reveal itself. The first verse is brilliantly arranged, with a gentle piano melody, wistful synths and a booming production that fills the song with atmospheric emptiness. We find Ultra mournfully ruminating over their mistakes: "I can't believe that I ever let you go, and assumed your heart was broken, I wanted a love where I could come and go, now the door's no longer open", and there's a vulnerability in James Hearn's vocals that is utterly captivating. He shoulders all the blame within the track ("I realised that it's hard to be apart, you discovered it could be easy"), and yet his performance is so sincerely forlorn and dejected that it's impossible not to root for him.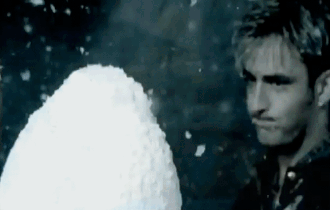 As tender and understated as Rescue Me first appears, it soon bursts into a sweeping, lighters-in-the-air chorus: "You gotta come on and rescue me…yeah, tell me what I should be…yeah, you gotta come on and rescue me, what do you want me to be…oh-oh-oh". The melody is decorated with pretty little hooks and so accomplished that all of a sudden, you're listening to a track that, in the hands of a higher profile boyband, could well have been a genuine contender for the upper echelons of the chart. And despite a running time that verges on four minutes, Rescue Me has plenty of scope to go further still.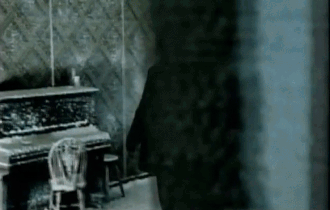 There's a slow build to the point where the song gets fully involved (the drums don't crash in until the start of the second verse), but it's never quite so indulgent from that point. The middle-eight is enveloped in desperation: "Oh-woah-woah, you're meaning the world to me, and I just wanna get up (get up), make up (make up), only you know how to save me, I need you now, I need you baby…", before immediately transitioning into what ostensibly appears to be another verse: "We'll live forever, under the light, of the moon, the stars, all things bright; we go together, heart and mind, we go together, don't you find". Halfway through, Rescue Me pulls that classic pop trick of reintroducing the chorus and overlapping the two elements. While reliably effective, everything happens so quickly (and without an opportunity to hear the final verse in full), it's almost as if Rescue Me fell victim to an unwieldy radio edit. Considering this single came out of nowhere, it's to Ultra's credit they crafted something so immediately impactful that it could quite easily have held interest for another minute or so.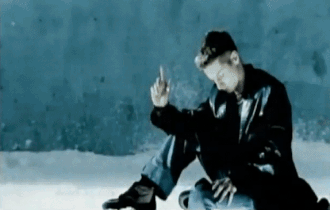 Although Rescue Me (sensibly) arrived a few weeks late for the festive market, the music video opted for a suitably wintry affair. Set in a sports centre where someone appears to have left the air conditioning on, Ultra wander around the gym, the pool and the clubhouse, dramatically brushing snow from the furnishings. The object of their affections is portrayed as an ice queen-esque figure, and as absurd as this sounds, the concept is delivered with the same quiet confidence as the song. Despite the group's diminishing chart returns, Rescue Me doesn't come across as though it was thrown together on the cheap. Yet, neither is this a typically glossy boyband effort; the unglamorous setting and muted colour palette make this feel maudlin and desolate, which complements the song perfectly. Visually, it's a stunningly effective video treatment that gives Ultra a distinct, mature identity. And, perhaps most importantly, heaps of potential as to where they could go next.
Deservedly, Rescue Me turned things around for Ultra, becoming their first – and only – top ten single when it reached #8 in the UK. The traditionally low January sales period undoubtedly helped them along, but this was a significant result, nonetheless. And yet, despite the group waiting almost a year to land their biggest hit, it's somewhat ironic that this was the point where a follow-up failed to materialise. The complication here was with Ultra's self-titled debut album, which arrived shortly after Rescue Me. There was always a limit as to how many more singles could be lifted from it, considering four had already been released beforehand. But when Ultra reached #37, the decision was instead made to start work on a follow-up, which was an odd – and somewhat optimistic – move. Another single would probably have shown whether Rescue Me was a one-off, and although Blind To The Groove was distributed for promotional purposes, it was never issued commercially. A missed opportunity, perhaps, although Afterlife seems like a more logical choice. In the end, the decision was taken out of their hands because a record label reshuffle saw the group dropped.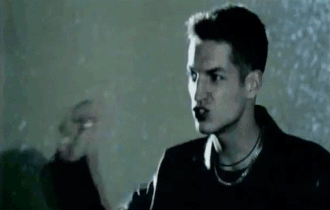 Considering the success enjoyed by Rescue Me, Ultra had more reason than most to feel a sense of unfinished business. So, in 2006 they reformed to release a second album (The Sun Shines Brighter). It was predominantly distributed through their website and didn't bother the charts. But at the very least, the group was finally able to write their own ending and make good on the promise shown by Rescue Me.
---