Released: 30th November 1998
Writers: Teddy Riley / Tamara Savage / Madeline Nelson / Mason Betha / Michael Foster
Peak position: #7
Chart run: 7-15-22-21-21-24-34-44-63
Billboard Hot 100 chart run: 70-35-27-25-24-22-17-14-17-19-24-28-47-58-75-84-99
---
Few soundtrack singles are as committed to their cause as Take Me There, which assembled a high-profile – if altogether unlikely – line-up of artists to perform a song based around the Rugrats theme tune(!)
It often gets overlooked between the Disney renaissance and the rise of computer animation spearheaded by Pixar and DreamWorks, but The Rugrats Movie was a huge deal. A film based on the popular cartoon had been planned since Nickelodeon partnered with 20th Century Fox in 1993, but it wasn't until the contract expired and Paramount Pictures stepped in that work actually started. The movie was eventually released in 1998 (although it didn't reach the UK until 1999). It became an immediate hit, topping the US box office and becoming the first non-Disney animated movie to break the $100 million mark. The Rugrats Movie spent three weeks at #1 in the UK, eventually grossing £13 million by the end of its theatrical run. It remains among the most successful animated movies of all time. Indeed, of those based on cartoon series', only Pokémon: The First Movie and The Simpsons Movie have surpassed it.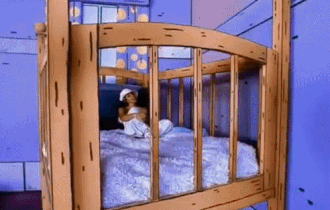 There was a real effort to curate a soundtrack that would capitalise on the broad demographic appeal of Rugrats. It was a show that ran long enough – nine seasons, in fact – to weave itself into popular culture. And although fundamentally a cartoon for children, the writing was sufficiently astute that adults could enjoy it. Thus, the soundtrack ended up attracting a surprisingly eclectic mix of artists like No Doubt, Busta Rhymes, Lenny Kravitz and even David Bowie (although his song ended up being cut). Blackstreet, Mýa, Ma$e and Blinky Blink aren't necessarily artists who'd immediately spring to mind as ones you'd expect to see attached to Rugrats, but given where the album was trying to position itself, Take Me There makes a lot of sense.
This isn't a misguided attempt to try and portray the cartoon as something it wasn't, nor are any of the artists speaking down to the audience. Instead, they meet in the middle and find a space where the track can be impressively and authentically faithful to its source material so that listening to it is a brilliantly bizarre experience. The song opens with an interpolation of the distinctive Rugrats theme tune as Teddy Riley spells out: "R…U…G…R…A…T…S" atop the synthesised xylophone melody.
Although Mýa had already started to establish herself in America, she was yet to score a solo hit in the UK. Thus, Take Me There showcases her versatility as a performer, switching from the sass of Ghetto Superstar to a fittingly cutesy vocal. While some of the lyrics could easily be spun more suggestively ("Where we go, nobody knows, and what we do is between me and you"), Mýa keeps the song firmly on-brand with a delivery that taps into the misty nostalgia of those formative years of childhood: "Sittin' here thinking about yesterday, about what we did and how we used to play, just the thought of you brings a smile upon my face, that's how it makes me feel to see you every day". Take Me There is sweet, but Blackstreet's smooth, soulful vocals provide a counterbalance and ensure the track never becomes too syrupy.
However, it's the rap verses from Ma$e and Blinky Blink that serve up the biggest surprise. As featured artists, they could so easily have provided a will-this-do interlude which drops a few vaguely-themed references to Rugrats. But, instead, they go deep on the subject: "Angelica the one with all the exposure, Dil is the one they drive in the stroller, and Tommy got the whole world on his shoulders, while Dil cried to sleep till his eyes are beat". It's at this point listening to Take Me There feels like passing into a parallel universe where you have rappers fresh off of collaborating with Puff Daddy and The Notorious B.I.G. – with all the associated bravado of gangsta rap – now here ruminating over the fictional adventures of a group of babies and toddlers: "Though Chuckie is scared, and Tommy is sad, and Phil and Lil misses their mommy and dad". There are few moments in popular music quite so uniquely, entertainingly weird as this.
Take Me There has a strong Jackson 5 influence running through it, with shades of ABC in some of the melodies during the chorus: "Take me there, I wanna go there, take me there, let's go there, take me to that great place, with wonders and wishes". However, it was a remix/mash-up with I Want You Back – along with the release of the movie – that helped propel the track in America. It was no doubt a valuable alternative for radio playlisters who struggled with the notion of broadcasting the song in its original guise. But while the Want U Back Mix works well on a technical level and certainly isn't without charm, it does feel like something's missing. Removing the Rugrats elements disrupts the equilibrium upon which the song is grounded, and it never quite achieves the same sense of wonderment.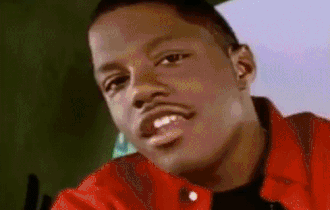 That theme carries over to the music video, which features an impressively constructed set based on the Pickles' house from the Rugrats cartoon. The 3D objects are rendered with thick pen marks to mimic the 2D animation, while the colour palette utilises the same vivid pink-purple scheme. The use of scale is reminiscent of Honey I Shrunk The Kids, allowing Mýa to dance on a xylophone while Blackstreet are barely taller than a dining room chair. Ma$e and Blinky Blink even get to ride in a gigantic Reptar wagon recreated from the movie. The perspective is all over the place and, at times, a little trippy (the staircase in the house is simultaneously normal-sized and gigantic), but it all works within the context of a cartoon whose premise is based on the distorted way in which the titular characters perceive the world around them.
Despite being released in the UK three months ahead of The Rugrats Movie, Take Me There peaked at #7. The track held up remarkably well, considering none of the artists were necessarily household names or consistent hitmakers, which is testament to the quality of the song. And, of course, how much anticipation there was for a Rugrats film. In America, Take Me There reached #14 on the Billboard Hot 100 spurred on by the remix and movie arriving in quick succession. The accompanying soundtrack peaked at #19 there and eventually earned a platinum certification for selling a million copies. In all, this was a thoroughly successful venture considering how broad – and somewhat polarised – the demographic of the project was, not to mention how long it had taken to get it off the ground in the first place.
You don't need to have any interest in The Rugrats Movie to appreciate the sheer effort that's gone into constructing a song where everyone sounds genuinely interested and clued up on what they're singing about. Blackstreet and Mýa had – or would go on to have – bigger, more credible hits; but have fully embraced Take Me There as a part of their legacy, rather than treat it as a side-project. The remix even featured on Blackstreet's third album, Finally (deemed a commercial disaster, but still…). Fundamentally, Take Me There is a terrific example of everything a good soundtrack single can – and should – be in how it brings its source material to life.
---