Released: 6th September 1999
Writers: Thunderbugs / Trevor Steel / John Holliday
Peak position: #5
Chart run: 5-12-15-26-35-45-68-69-66-X-X-X-71
---
Launching a new girl group in 1999 with their debut single extolling the value of friendship was not necessarily the most unique idea. But Thunderbugs brought something new to the formula: guitars!
Trying to find a new angle for any pop act at the close of the century was no mean feat. Almost every avenue had been rinsed for potential, and none more so than that of girl groups. It was inevitable that record labels wanted in on the success enjoyed by the Spice Girls, as even just a tiny slice of it would be immensely lucrative. There was definitely something in the water during the summer of 1999 because suddenly, there seemed to be anticipation that rock music was about to make a comeback (which wasn't entirely wrong, just a tad premature). Suddenly the major labels launched an influx of guitar-wielding girl bands into the charts. Within a few months, Columbia had Hepburn, 19 Recordings had 21st Century Girls, and Epic had Thunderbugs, all of whom released their debut singles within months of one another.
The release of Friends Forever marked the culmination of a massive investment from Epic (a subsidiary of Sony Records). The cost of readying Jane Vaughan, Brigitte Jansen, Nicky Shaw and Stef Maillard for chart domination over 18 months ran into hundreds of thousands – allegedly millions – of pounds, making Thunderbugs one of the most expensive girl groups ever launched. It's not that record labels weren't prone to over-indulging; it was symptomatic of the time, and the arrival of Girl Thing in 2000 shows that this was not a diminishing trend by any stretch. However, it never came across that Thunderbugs had millions of pounds spent on them. They were undeniably slick and polished, no question, but supply was starting to outstrip demand. We didn't need three girl bands making their debut in quick succession, and so in the end, this felt more like a case of: another week, another new act. Albeit one who came armed with a genius slogan ("Thunderbugs are go!").
That doesn't mean Friends Forever wasn't a decent debut single. Actually, it's very good indeed. The song is a breezy, strummy pop-rock number of the ilk you'd expect to find on a teen movie soundtrack. Which – unsurprisingly – is precisely where this ended up when it was featured alongside Mandy Moore's I Wanna Be With You in Center Stage. Less conventional, however, is where the song draws some of its inspiration from. There's a mellow, late '80s/early '90s soft rock vibe running through the track, which perhaps reflects that Thunderbugs were slightly older (mid-twenties) and thus would have been aware of – if not directly influenced by – artists like Belinda Carlisle and Wilson Phillips.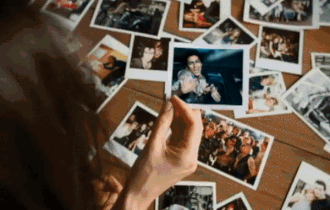 This is further seen in the way the song tackles its subject matter. If Wannabe was a statement of friendship in the here-and-now, then Friends Forever takes things onto the next stage and taps into the mid-adolescent market. It's all about that age where life is changing, but there's still the optimism that what has been will continue to be. Tonally, the song hits a sweet spot of those emotions. There's a slightly melancholic undertone of hazy nostalgia to the verses: "Remember when we used to talk all night, we didn't get much sleep; talking love and planning out our lives, and who we're going to be", which are generically autobiographical enough for most people to identify with, in one aspect or another. Similarly, the track is stuffed with pledges of solidarity: "I swear your secret's safe with me, I'll tell nobody what I've seen, what you need is perfect trust in me", which readily lend themselves to Friends Forever being adopted as 'our song'.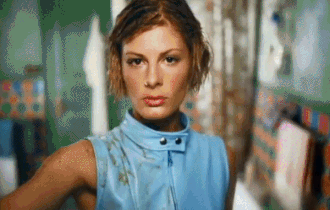 And it's entirely possible that the spiritual link to the Spice Girls was significant in dictating why Thunderbugs' single was released at this point. Over in America, Vitamin C also released a thematically similar song called Graduation (Friends Forever) a few months later. Serendipity? Maybe. But it's more likely that record labels were starting to approximate where the market for Wannabe would be from three years ago and were now attempting to catch them as they came out the other side. Friends Forever does just that with its absolute rush of a chorus: "'Cos we'll BE, you'll SEE, we'll BE, we'll be friends forever, we'll BE, you'll SEE, we'll BE, like Thelma and Louise; we'll BE (yeah yeah!), you'll SEE (uh-HUH), we'll be friends for-EVE-E-E-E-ER". Some people may cynically baulk at the contrivance of it all, but honestly, does it really matter when the result will leave you grinning from ear-to-ear and – presumably – meant something to an audience who were in the right place to attach meaning to it.
If there's one thing to be said for this single, it's that it was remarkably consistent as an exercise in unnecessarily leaking money. For even the music video ended up becoming a mammoth task. The four-day shoot (just for context, that's roughly the same as Thriller) afforded time for the members of Thunderbugs to attend drama lessons in readiness to fully inhabit the characters they would portray. In hindsight, this is a slightly weird concept because part of the marketing spiel behind the group is that they had were not manufactured in the traditional sense and had formed of their own volition. So, you'd think the label would really try to push that, particularly when most of the video doesn't require the Thunderbugs to be anything other than themselves. It's a charming effort that shows the group taking time out from their humdrum lives to reminisce fondly on the good times they shared together.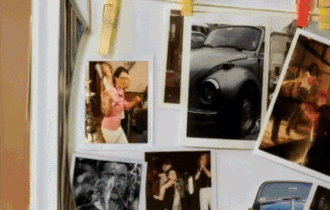 Thanks to some very of-its-time digital zoom technology, various photos scattered around come to life and essentially play out like a montage of clips from an American TV show. We see them jamming in their pyjamas, having each other's backs on a night out, rushing out in the rain to support one another and bantering with a car-full of lads (featuring some rear-end nudity, hence the 'unsafe' tag on YouTube). There are some lovely sequences, like the time-lapse shot where the Thunderbugs look out over a city while the sun sets. The aesthetic has an expensive-looking glossiness to it, with production values similar to those of acts emerging from the US; so in that respect, the budget is put to excellent use (at last!) because the visuals stand out. Even if some of the narrative feels a bit over-baked, you come away with a strong sense of who Thunderbugs are and what they represent.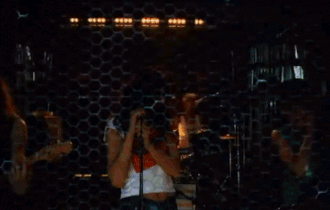 Friends Forever made a respectable chart debut when it peaked at #5 in the UK, putting the group in a strong position against their immediate rivals. There's no real reason to suspect that Epic were in any way dissatisfied with the outcome, although having sunk so much money into the project, you have to wonder whether the single truly justified such exorbitant investment. There's always a point where the finished product is as good as it is ever going to be, and anything else was just the label throwing money around for the sake of it. Thunderbugs had a slick wardrobe, top of the range equipment and an extracurricular acting qualification. But those aren't the things that made Friends Forever such a great track; fundamentally, it's a well-written, well-performed pop song that probably would've thrived on its own merits.
Nevertheless, a hit was a hit, and for the time being, that was enough for Epic's confidence in Thunderbugs to be riding high. Arguably, a little too high because their follow-up single was released straight into the festive market and became a victim of one of the most infamous chart events of 1999.
---