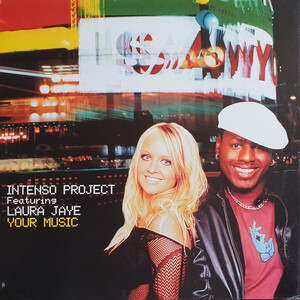 Released: 14th July 2003
Writers: Leigh Guest / Rodney Williams / Ben Ofoedu / Otis Redding III
Peak position: #32
Chart run: 32-59
---
Before they were (in)famous for being B-list at Capital, Intenso Project tried to turn a distinctive '80s sample into 2003's summer dance anthem and would have succeeded too…if only anyone had actually bought it.
For an act with only a handful of singles to their name, Intenso Project – Ben Ofoedu (the former vocalist from Phats & Small), DJ Rods and Leigh Guest – sustained a reasonable degree of longevity in the early '00s. Although the fact that only released one track a year between 2002 and 2004 probably tells you all you need to know about how successful any of them were. Indeed, Intenso Project's most prominent moment came not from their biggest hit – Luv Da Sunshine, which peaked at #22 – but their collaboration with Lisa Scott-Lee, which she found out had failed to crack the Top 20 in the first episode of her fly-on-the-wall reality show Totally Scott-Lee. However, sandwiched between those two singles and criminally underrated – if it's even remembered at all – is the brilliant Your Music.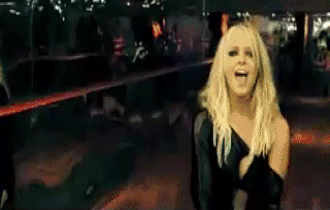 Although the release strategy of Intenso Project's singles might have been questionable, it's clear why they would have waited in this case because Your Music has clear designs on being a summer dance anthem. The song's instrumental riff is a sample of Tyrone Brunson's The Smurf, which reached #52 in 1983. Despite having been interpolated many times in the years since, it had somehow never actually been a hit in any iteration. Nevertheless, it's a brilliant piece of electro-funk that feels well ahead of its time and has aged incredibly well, so there was plenty of scope for Your Music to be the song that finally realised The Smurf's potential.
The reason the sample works so well here is that it sets the tone for the whole song. This isn't one of those times where an instrumental and a vocal track have been awkwardly pasted together; the latter very much takes its lead from The Smurf. The: "do do do do do do do do-o-o, I like your music, do do do do do do do do-o-o" hook is draped effectively around the bouncy riffs, while the shimmering: "That's why I'm in love with your music…" transition into the final chorus is accompanied by wailing Daft Punk-esque electric guitar squeals. It's doesn't matter how many times you hear the sample play over (and you will. A lot); it never ceases to be utterly, satisfyingly euphoric.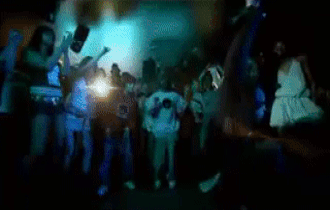 While there's no doubt that The Smurf is the central focus of Your Music – intentionally so – the contributions from Ben Ofoedu and Laura Jaye are not without merit. The playful back-and-forth between them: "It's a rush and a vibe, and a feeling that I cannot describe; when it's cold in the night, ooh you make my temperature rise" is brilliantly catchy. And even if the use of vocoder is curiously uneven (her vocals are more obviously distorted than his), it feels entirely appropriate to the electro-funk origins of the track and the resurgence in French house and post-disco, landing somewhere between them as a much poppier take on the genre(s).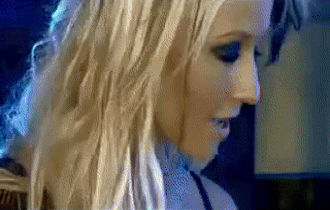 Having said that, although Your Music seemed like an obvious summer hit, the visuals don't reflect that whatsoever. There's not a hint of sunshine here; instead, this is your typical early '00s dance video featuring Ben Ofoedu and Laura Jaye arriving at a club in swish cars before going inside to drink, dance and have a jolly good time. That's not to say this is a bad video because it's not. The blue filter applied to many shots is really effective and creates a sense of opulent coolness which very much feels like a hangover from the way clubbing was presented in the '90s. The dancefloor is busy but not packed, there's plenty of seating, and no-one is breaking a sweat, thanks to fully functioning air conditioning (or a wind machine). Basically, it's nothing like real life, but it works as a bit of aspirational escapism. Tying it all together is the chemistry between Ben Ofoedu and Laura Jaye, who look like they're having great fun and come across as immensely likeable. While the video isn't necessarily doing anything we hadn't seen countless times before, it's perfectly enjoyable for what it is.
Alas, Your Music just didn't manage to connect; instead, it debuted and peaked at #32 in the UK. There is an argument to say timing was a factor. Although the charts were moving through an eclectic phase, rock and R&B were the more dominant genres. Admittedly, maybe this was a bit too pop to be a credible dance track, or maybe Intenso Project were a bit too anonymous as a dance outfit to have the reach they needed into the pop market. Perhaps it was a bit of both. Certainly, as single sales continued to decrease in the mid-'00s, dance tracks – particularly those based around '80s samples – capitalised and became more visible, so maybe this arrived a tad early. Or there is even the possibility of a more fundamental issue: could it be The Smurf itself? Commercial success seemed to evade it at every turn, whether in its original form or as a sample. There's no doubt that it remains a recognisable and highly regarded piece of music but trying to extrapolate that into a contemporary chart hit just doesn't seem to work.
In the aftermath of Your Music, Intenso Project embarked on another hiatus from the charts, re-emerging almost a year and a half later with Lisa Scott-Lee in tow. And as for The Smurf…well, it re-appeared again in 2006 when it was sampled by the Soul Avengerz (and Javine) on Don't Let The Morning Come; this time around, it fared even worse, reaching #49. Yet even though Your Music feels like a missed opportunity (not for want of trying), its modest performance hasn't dulled the appeal of this song. On the contrary, it remains an infectious, feelgood bop that is always a joy to revisit.
---