Released: 27th June 2005
Writers: Fitzgerald Scott / Wirlie "Wyl-E" Morris / Sarah Buras
Peak position: #2
Chart run: 2-4-5-8-11-14-19-32-38-54-63-66-73-69-63-66-69-X-X-X-X-X-X-X-X-X-66
---
With millions of albums sales already under her belt and a famously undiplomatic personality, Charlotte Church was a household name on both sides of the Atlantic. Thus, her launch as a pop star should have been one of the most exciting things to happen to the charts in 2005. So why did it all seem like such hard work?
Crazy Chick was not Charlotte Church's first foray into the charts. In 2003 she lent her vocals to Jurgen Vries' The Opera Song (Brave New World) and was credited by her initials: CMC. Once everyone clocked who it was, she promoted the single, and it ended up reaching #3. However, Crazy Chick marked the launch of Charlotte Church as a pop star proper, and almost immediately, it ran into problems. Having spent several years writing and recording tracks for what would become her mainstream debut album, Tissues and Issues, the record label's response was less than enthusiastic. Sony BMG didn't feel that the material contained any potential hits and brought in several songs – three of the four singles from the album, in fact – they deemed would fulfil that purpose while also feeding into the media frenzy surrounding Charlotte Church's personal life. Thus, her frustration with the project was entirely understandable.
What made matters worse for Crazy Chick is that it wasn't even written with her in mind; the track found its way to her after being turned down by Fame Academy series 2 winner Alex Parks. There was a certain degree of interest in how Charlotte Church's soprano voice would transition from opera to pop. Some of that expectation was slightly unrealistic given they are entirely different genres. Nevertheless, with such considerable talent on their hands, it's odd that Sony BMG didn't want material written with that in mind and instead plumped for something that had already been shopped around. Crazy Chick isn't a bad effort by any means; it's clear why the label would have wanted it for Charlotte Church, but there's only so much she can do with a song like this.
The track is smartly composed in that it manages to sound both timelessly retro and suitably current. The intro elicits a swinging '60s vibe with hand-claps, tambourine taps and the gradual accompaniment of drums and brass instruments. It's immediately apparent that Crazy Chick is aimed squarely at a commercial radio audience, which was a sensibly strategic approach given the skew of the classical market. Yet, despite housing influences from yesteryear, the song avoids veering into pastiche territory by maintaining a presence with just the right level of bombastic, contemporary production to make it believable as the sort of song that Charlotte Church would perform (even if she didn't actually want to).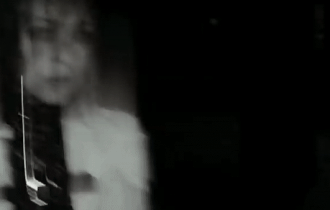 There's little – if any – opportunity to meaningfully gauge how her voice functions as that of a pop singer because Crazy Chick moves at a dizzyingly relentless tempo. The chorus uses a simple rhyming and emphasis structure that feels vaguely predictable, albeit with a few quirky phrases thrown in: "You're driving ME to insani-TEE, all the things you DO, you make me come un-GLUED, I just can't help my-SELF, I need professional HELP…help". The song's charms are immediately evident; it feels instantly familiar to the point where you could confidently be singing along by the end of the first listen. Yet, Crazy Chick holds up impressively well, given it's very intentionally a shower, not a grower. The chorus remains a hook-laden, rollicking joy. While Charlotte Church disliked the disposable lyrics – which is an entirely fair assessment – there is an enduring quality to the composition of the track itself that is undeniable.
Thematically, Crazy Chick plays into the notion of Charlotte Church as a boy-crazy wild child ("So I won't be responsible, 'cause I'm really not logical, no I won't be to blame, you know I'm really not sane"). The song attempts to draw parallels – albeit loosely – with some of the behaviour attributed to her in the tabloids, which would undoubtedly generate interest in what Crazy Chick had to say. Certainly, there are aspects of it which come across as trying to put an acknowledgement of fault into her mouth: "I think, I'm gonna need some therapy, oh babe, I hope you've got a PhD; won't you let me on your leather couch, I've got a lot I need to talk about". It's evident that Sony BMG were not just building an image around Charlotte Church as a popstar but deconstructing one that already existed to lay the groundwork for a mainstream audience to buy into the album. However, you have to question what – precisely – she had to apologise for. By her own admission, Charlotte Church went out clubbing and got drunk regularly. The only major difference from most other 18-year-olds is that she was holding down a pop career at the same time, and how many of us would've even contemplated being able to drag ourselves out of bed and appear on GMTV at 6am after a tipple or ten?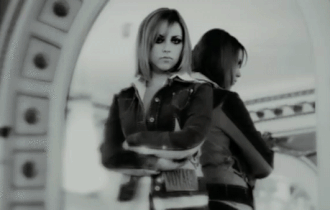 The music video for Crazy Chick attempts to balance and portray the competing, chaotic narratives surrounding Charlotte Church in an…interesting way. There are things it does exceptionally well, like the sequences of her rocking out with a live band. It comes off as entirely natural and is a far cry from the static staging of her classical performances; even The Opera Song (Brave New World) mainly consisted of walking and handography. This is spliced with shots of Charlotte Church partying with her friends and being tailed by the paparazzi, which is where it feels like the video has more to say than it's allowed to. There are some fleetingly dark touches as the grim reaper (riding a pushbike) occasionally appears. However, the implication seems to be that he's pursuing Charlotte Church due to her behaviour, which again feels like an attempt to force some sort of retribution upon her, while the paparazzi are just 'there' and certainly not portrayed as being overly intrusive. In that sense, the video undersells itself. The black-and-white aesthetic creates uniformity between the different elements to almost feel like a compilation of stock footage. There's a lot of creativity here, both in the styling and the editing, but it doesn't quite translate as a statement piece in the way it seems to have been intended.
Launching any pop star – even Charlotte Church – in the mid-'00s meant adjusting commercial expectations accordingly, given physical sales were plummeting while (legal) downloads were still in their infancy. Crazy Chick debuted at #2 in the UK with sales of 32,692 and hung around the top 75 for an impressive four and a half months, winding up as the 34th biggest seller of 2005. Tissues and Issues was released a fortnight after the single, which was a risk given the difficulty in predicting who the album would appeal to based on one song. It paid off, though; despite spending a solitary week in the top ten when it peaked at #5, Tissues and Issues generated sufficient interest to remain in the chart until December. This might not have been the explosive pop debut for Charlotte Church that many envisaged. However, to spin the endless tabloid coverage – little of which was focused on her music – into a campaign with such legs was arguably a greater achievement. But at what cost?
The gruelling promotion schedule for Crazy Chick was captured in a fly-on-the-wall documentary Charlotte Church: Confessions of a Teen Angel, which aired several months later, and it didn't exactly portray a singer who was enthralled with her diversion into pop music. You could never accuse Charlotte Church of being backwards in coming forward. As such, she was brutally honest about the monotony of performing Crazy Chick repeatedly or answering the same questions over and over again. However, if there was any enjoyment to be gleaned from releasing the single, it wasn't shown on film. The whole thing came across as a joyless slog, with Charlotte Church stating her only real long-term ambition was to make a bit of money from the album and get out of the industry at the earliest possible opportunity.
Even taking into account that she'd been in the public eye for seven years, surely she should've been having a bit more fun than this? Somewhere along the line – probably around the moment where Charlotte Church's aspirations for Tissues and Issues had been readily quashed – something appeared to have gone awry.
---