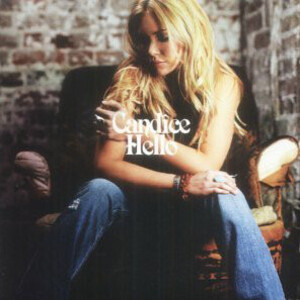 Released: N/A
Writers: Clive Young / Rachel Kane
Peak position: N/A
Chart run: N/A
---
Timing is everything in pop music, but in the case of Candice's Hello – which waited patiently for almost six months to be released – the right moment never arrived.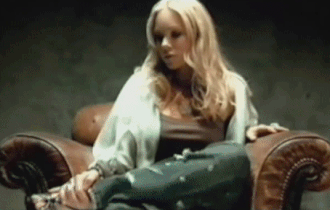 You wouldn't necessarily know it, but Candice Hillebrand was one of Sony Music UK's big signings in 2004. Born in South Africa, she started her career as a TV presenter and eventually released an album – Chasing Your Tomorrows – domestically in 2003. However, after moving to London, Candice landed a deal with Sony Music UK and started work on what would have been her international debut, tentatively titled Insecure. The plan was to re-record some of the tracks from Chasing Your Tomorrows and package them alongside new material. The original album was withdrawn from sale to give the project the best shot at success (although it is now available to stream). With a press showcase organised in London, buzz in The Sun, FHM and Daily Star (at least it was a start, even if that particular market were probably more interested in the pictures) and a radio-friendly single to launch the campaign, it seemed as if the label were making all the right moves. That is until it came to deciding precisely when to release Hello.
The most curious thing about the whole situation is that not only is this a really, really good track but there was a readily identifiable market for it. Hello adopts a candid approach to its songwriting that was increasingly typical of the era. Candice portrays the protagonist of the song recounting the details of a life that reads like it was lifted directly from the plot of a rom-com: "She's drunk and in bed, with someone she just met, thinks it's nothing new, she's not really there, and he doesn't care". There are a few too many clichés thrown in to make this sound like a sincere confessional. Nonetheless, Hello completely understands where it's trying to position Candice in a post-bubblegum pop market and how to try and maximise her appeal.
Unquestionably the song's biggest strength, though, is the earworm of a chorus: "Says hello…hello…hello… I'm the luckiest girl in the world…hello…hel-lo-o-o-ow", which is utterly anthemic. You can imagine it reverberating around a stadium being echoed by thousands of fans, such is the immediacy and simplicity with which it is composed. Even if you remember nothing else of the track, then it's highly improbable that the hook-laden chorus won't have penetrated your brain, which is precisely the sort of quality a debut single should have. It's also here that the distinctive twang of Candice's voice is most audible, which leaves Hello sounding vaguely like Shakira performing an Avril Lavigne song. As odd as that sounds, it really works; there's something immensely appealing and distinctive to the tone of her voice.
As a true sign of the times, there's even an obligatory shouty second verse: "Cash is spent, lotta friends, diving in the deep end, gotta go, undertow, dragging her down again", which is stirringly reprised alongside the final chorus. Yet, for all that the song plays to type, Hello has some beautifully melancholic moments steeped in early '00s melodrama. The middle-eight, with its groaning electric guitar riffs: "Sometimes it seems too much is never enough, there's nothing that's real, there's nothing she can touch; she's making a plan, but it slips through her hands, it splinters…it shatters…it bursts" strikingly epitomises just how bloody moody and emotional we all were back in 2004.
Fittingly, for an epic song with huge potential, the music video looks like one intended to herald the arrival of a star. There's camera trickery aplenty, resulting in multiple versions of Candice wandering through the rooms of a house performing the song, with the same effect applied to sequences involving a black background. Needless to say, she looks utterly stunning (could this woman ever take a bad shot?) but is dressed down enough – in ripped jeans and a vest top – to appear relatable and authentic. Similarly, the colour palette has a drab, dull, washed-out aesthetic, which further underlines Hello as a song intended to latch onto the pop-rock bandwagon.
A different version of the video was also commissioned. Additional scenes were inserted to show Candice performing in a red-pink room with hanging light bulbs, a retro '50s style microphone, and a very active wind machine. Besides adding a splash of colour to the visuals, it's not entirely clear that they add anything of value to what already existed. Either way, Hello has a terrifically effective video that really looks the part for what was intended to be a relatively high-profile launch. Yet, it's perhaps just another example of how the record label couldn't seem to leave things alone and take the plunge with what they already had, which was absolutely fine as it was.
Given Hello is brimming with hit potential, it's entirely understandable that Sony Music UK wanted to get this right. Unfortunately, the release strategy seemed to have been over-thought to such an extent that in waiting for the perfect moment, they ended up missing the boat altogether. The single spent the majority of 2004 in release schedule purgatory, frequently slated between April and October with the music video dipping in and out of rotation. Yet as each date arrived, Hello failed to materialise and was pushed back until eventually it just disappeared altogether.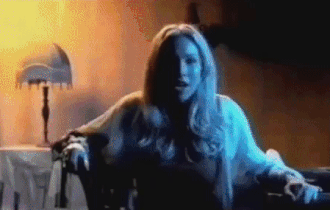 And that was that. The only remaining traces of any attempt to launch Candice in the UK are a few promo copies of this single (also available on streaming) and a five-track album sampler. Giving Sony Music UK the benefit of the doubt for a second, presumably, this wasn't just a case of pouring money into an act and then getting cold feet. But it's not as if any other significant career paths opened up for Candice in the immediate aftermath unless you count a turn as Nina Williams in 2009's movie adaptation of the Tekken game.
The frustrating thing about Hello is that there's every chance it could still have been a reasonably big hit, despite all the stopping and starting. However, there was only ever one certainty to come from not releasing the single at all. Considering the effort that went into re-recording (in part, at least) Candice's album, the whole thing ended up being a puzzling non-event and, more importantly, a waste of a very good pop song.
---