Released: 25th April 2005
Writers: Kara DioGuardi / John Shanks / Lindsay Lohan
Peak position: #27
Chart run: 27-47-71
---
The release of Over marked the musical debut (in the UK, at least) of a popular teen Disney star…stop us if this sounds familiar.
At first glance, Lindsay Lohan does fit the mould as one of the many young stars who rose to fame through her association with Disney and subsequently recorded a debut album. Neither of these is inaccurate, but her journey is slightly different because, by the time she released Over, Lindsay Lohan had already established a wildly successful movie role away from Disney and didn't sign with their affiliate label Hollywood Records. Instead, she joined Casablanca Records, a sub-division of Universal. While this certainly removed the guaranteed exposure of her material through Disney's various media platforms (which had been hugely beneficial to her rival Hilary Duff), probably the biggest hurdle facing Over was that it came in the aftermath of Mean Girls. The question was not really whether Lindsay Lohan could turn her hand to being a pop star, but whether she needed to take this career diversion at all.
Opting to go down the pop-rock route wasn't necessarily going to convince anyone that this endeavour was bringing anything new to the table; however, it was entirely symptomatic of the time and the only viable route for Lindsay Lohan. By the mid-'00s, pop music in its purest sense was chart poison, but chucking a few guitars into the mix made it sound 'real' enough to be commercially viable; so, that's what everyone was doing. With Kara DioGuardi on board having been heavily involved with Ashlee Simpson and Kelly Clarkson's recent albums, Lindsay Lohan at least had some solid songwriting credentials joining in her corner. Over also acted as a soft-reset of her pop career; while this was her debut single in the UK, it was preceded in America by Rumors. As a cutting retort to the paparazzi, it was undoubtedly on-trend with the growing trend of singers fighting back against the swathes of intrusive press they received. However, when it failed to chart in America, it was quietly relegated to 'buzz single' status and appeared on Lindsay Lohan's debut album Speak as a bonus track.
To its credit, there's no mistaking who Over was aimed at or what it was trying to achieve; it's a deliciously moody slice of pop-rock that would not have sounded out of place on Breakaway or Autobiography. The melancholic guitar chords running through the intro are utterly gorgeous and lead into a verse steeped in defiant, visual storytelling: "I watch the walls around me crumble, but it's not like I won't build them up again…". This was a great direction to push Lindsay Lohan in; yes, it was a path well-trodden, but nothing here feels disingenuous, and it sat neatly alongside her persona as a teen star who was a little more worldly-wise than some of her peers.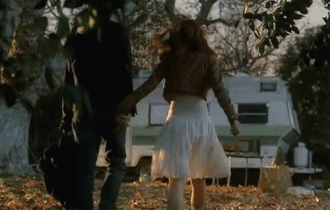 The make-or-break element of any quiet verse-shouty chorus song is that it needs a big hook. In that sense, Over aims high and comes credibly close to hitting the mark. As Lindsay Lohan lets rip: "I can't live without you, can't breathe without you, I'm dreamin' 'bout you, honestly tell me that it's over; 'cos if the world is spinnin' and I'm still livin', it won't be right if we're not in it together, tell me that it's over", she does so with the hint of a throaty rasp, suggesting there might actually be a genuine rocker in there, somewhere. Where the chorus falls just short of absolute greatness is the slightly uneven pacing. The melody moves in an unnaturally disjunctive way, like the jarring note change in the: "Honestly tell me that it's over" line. It also feels as if some lines have too many lyrics, while others don't have enough. While the track is still one you can belt anthemically at the top of your lungs, Over never quite rolls off the tongue as easily as you'll be urging it to.
With the type of song this is, there's nowhere for Lindsay Lohan to hide in terms of vocals…yet that's never as much of an issue as some of her critics might have hoped. Her lower register – with that slight roughness – is undoubtedly where she exudes more confidence and, as a result, is the most comfortable to listen to. Thus, it's entirely sensible for Over to gravitate strongly in that direction. In rock terms, this is still an incredibly polite performance that sits alongside the instrumental rather than getting under its skin. Indeed, one of the highlights is where the track subtly absorbs her vocal into the production before the final chorus: "Oh-VER, oh-VER, oh-VER-VER-VER-VER…". Sure, some of the higher notes stretch quite thin, but nothing here is as outwardly bad as Lindsay Lohan's naysayers would have you believe. Her voice is what it is and for better or for worse, Over never pretends otherwise.
It's faintly ironic, albeit unsurprising, that the music video for Over winds up being the strongest part of the overall package. Not through any musical shortcoming, but because it plays perfectly to Lindsay Lohan's strengths and reinforces her tremendous screen presence. It starts off in seemingly familiar forbidden-teen-romance territory as she enjoys a dalliance with her love interest (portrayed by Drew Fuller), much to his father's annoyance. However, there's nothing left to the imagination here; this isn't an explicit video, but as the couple sneak off to a caravan, the sexual nature of their relationship is evident. Perhaps the more shocking aspect is the video culminating in Lindsay Lohan watching on distraught as her beau is beaten up by his father after he catches them joyriding. Again, it's not graphic, but this is heavy stuff for a music video designed to accompany an otherwise innocuous pop song.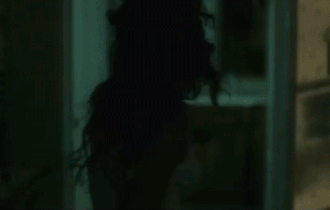 The visuals are interspersed with Lindsay Lohan and her band jamming to the song in a garage (because authenticity). She brings the heightened energy from the narrative into her performance. However, it's the plot sequences – which play out like a mini-movie – that excel. As she tears apart the caravan and breaks down, the distress, anger and upset conveyed is palpable. The video is so well put together – and so sincerely acted – that it could easily pass as a vehicle for Lindsay Lohan's latest film. She exudes star quality, which again might just beg the question of whether a pop career was the proper outlet for it at this point in time.
Despite making all the right moves in terms of what – and who – was selling, Over didn't connect as intended. The single received a cool reception in the UK, peaking at #27. There was even less interest in Lindsay Lohan's debut album, which failed to chart at all. Little surprise then that there's never been any real attempt to follow it up. The track did fare a little better than its predecessor in America; Over topped the Bubbling Under Hot 100 for three weeks, and while it didn't go any further, it did at least generate enough momentum to see Speak reach #4 on the album chart.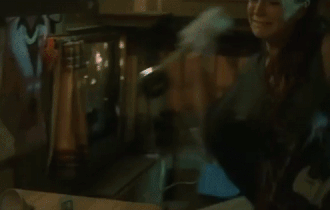 It would be easy to look back at this single and conclude it had been a bit of a disaster. But there is a lot to like here, and it does feel that one of the primary reasons people didn't get behind Lindsay Lohan as a singer is because this all felt a bit beneath her. While Over is a great little track, there were already heaps of artists peddling music like it. However, few – if any – were making movies as widely appreciated as Mean Girls, and that's really what audiences wanted more of. Which, admittedly, doesn't explain how we got from here to Lindsay Lohan's next major project: Herbie: Fully Loaded…
---