Released: 1st February 1999
Writers: Alfons Kettner / Bobby Caldwell / Kelly Price / Raymond Calhoun
Peak position: #3
Chart run: 3-12-16-27-39-46-61-69-X-X-X-X-X-69
---
For her second single Boy You Knock Me Out, Tatyana Ali was joined by her mentor Will Smith for a track that seemed masterminded to dominate the charts.
Tatyana Ali had been given a platform to showcase her singing on The Fresh Prince Of Bel-Air after impressing the scriptwriters during one of the early wrap parties. It was subsequently written into the show that her character – Ashley Banks – would pursue a music career during the later seasons. Quite unusually by '90s standards, she didn't immediately launch a pop career when The Fresh Prince of Bel-Air ended. Indeed, it was over two years until she scored her first hit single Daydreamin', which peaked at #6 in the UK and America. Overseen by her former co-star Will Smith – who had already established himself as a formidable solo artist – it was surely only a matter of time before they collaborated.
That opportunity came even quicker than expected because the original album version of Boy You Knock Me Out didn't feature Will Smith at all. However, the Big Willie Style mix (a direct reference to his debut solo album with the same name, in case you were wondering) was released as Tatyana Ali's second single. There is an implication that the track had been entirely remixed and would perhaps be more aligned to the larger-than-life material associated with Will Smith at the time. But that isn't the case at all; his rap is the only significant addition to Boy You Knock Me Out, which remains a hazy, summery slow-jam.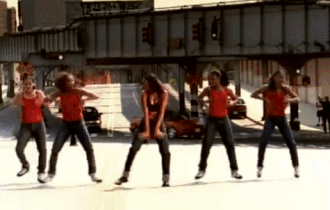 The track uses samples of Kool & The Gang's instrumental Summer Madness (coincidentally also used in DJ Jazzy Jeff & The Fresh Prince's 1991 hit Summertime, as if things weren't meta enough already) and the horn riff from Bobby Caldwell's What You Won't Do For Love. Strikingly, Boy You Knock Me Out does little to modernise the samples, both of which originated in the '70s. It gives the song a classic, old-school vibe that is blissfully chilled and almost verging on easy listening. In hindsight, this was a remarkably bold – and somewhat risky – move. Tatyana Ali had been launched as a mainstream teen R&B artist working with cutting edge producers like Rodney Jerkins. But while Boy You Knock Me Out is effortlessly cool and credible, it doesn't necessarily sound current (besides the: "Uh, uh"s during the intro) – and nor was it trying to.
This is not a song packed with big, thundering hooks; it's an altogether more subtle affair and held together superbly by Tatyana Ali's performance. There's a rich smoothness to her vocals, which flit between the ageless soul of her lower register and the poppier tone of her higher register; it never ceases to be anything less than engaging. Yet just because Boy You Knock Me Out sounds so nonchalantly laidback, don't think that the chorus: "Can't hold it, I can't fight it, want you and I can't deny it, it's all about the things you do, boy you knock me out" won't worm its way into your head and get right under your skin. The track doesn't generate a lot of residual airplay (more's the pity), but one listen and the memory of it will quickly re-awaken.
While Boy You Knock Me Out functioned perfectly well without a rap section, Will Smith's addition to the track is, nonetheless, an utter treat. For fans of The Fresh Prince Of Bel-Air, there are some direct nods to the show: "Now she's all grown up, not Ashley, mad sexy, true but classy". But even if you knew nothing of the pair's history, what's apparent is the genuine warmth and affection that Will Smith has towards Tatyana Ali. The lyrics give context to their relationship, drawing on the past: "I knew ever since she was ten, as Fresh Prince from back then…", and the present: "She in the fast lane under my wing". Rap features were not uncommon at the time, but few had such a rich history to draw on. Thus, what you have here is the striking difference between a contribution from an act who had something meaningful to convey and one that exists purely for commercial benefit.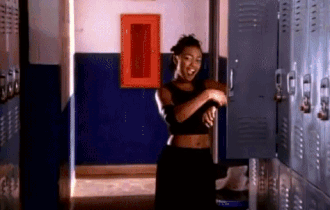 Visually, Boy You Knock Me Out hits all the right notes for a single that was seeking to consolidate Tatyana Ali's initial success. There's an awful lot going on with street dance sequences, a photoshoot-within-a-video concept, some boxing ring choreography (a literal representation of the song's title; we'd expect nothing less in the '90s) and more casual domestic shots. Tatyana Ali possesses an innate ability to flit between the aesthetic of the slick, polished pop star and the humble girl-next-door. Perhaps this was, in part, due to the exposure she'd had to the industry through The Fresh Prince Of Bel-Air, but there's also a natural star quality about the whole thing. And it goes without saying that when Will Smith pops up to cameos in the video, it's tremendously endearing. As an overall package, Boy You Knock Me Out is brilliantly realised.
Therefore, it was unsurprising to see the single peak at #3 in the UK, immediately becoming Tatyana Ali's biggest hit. Curiously, it was far less successful in America, which is where you'd imagine the billing alone would have generated tons of interest, let alone the fact that every aspect of Boy You Knock Me Out feels so attuned to that market. Alas, it made #37 on the R&B airplay chart, and that was about it. This might not have been such a concern were it not for the fact that Tatyana Ali's debut album Kiss The Sky had underperformed considerably. It managed a peak of #106 in America, although fared a little better here where it reached #41. In most circumstances, a song which reunited two stars from a hugely popular TV show would have been the single that saved a flailing album campaign, but in this case, it did the complete opposite.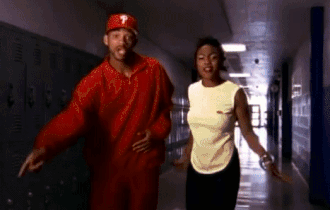 If Boy You Knock Me Out was Tatyana Ali's trump card, then it's entirely possible that she played it too early. Maybe waiting a bit longer to build anticipation for such a collaboration would have been more beneficial. Maybe a Will Smith guest spot didn't have the same appeal as his solo material. Or perhaps Daydreamin' had been a fluke. There are no apparent flaws with Boy You Knock Me Out – and it worked in the UK – but it's incredibly difficult to pin down why it flew under the radar in America when there should never have been any risk of that at all.
---