Released: 30th January 2006
Writers: Ashlee Simpson / Kara DioGuardi / John Shanks
Peak position: #12
Chart run: 12-15-23-38-56-74
Billboard Hot 100 chart run: 71-24-28-34-31-24-19-27-33-32-47-56-80-86-92-75-34-55-81-77
---
Ashlee Simpson released her second album I Am Me almost a year to the day of the infamous Saturday Night Live incident. It shouldn't have been an issue anymore, but its legacy lingered and threatened to drag on with apparently no end in sight. So, Ashlee Simpson seized the narrative and used Boyfriend to give people something else to talk about instead.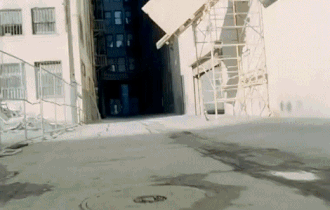 Considering the openness with which celebrities can (and often do) share every aspect of their lives now, it may seem odd to suggest that in the days before social media – back when Facebook was still just for university students to network – the public and tabloid obsession with poring over every detail of people's lives seemed worse. Or perhaps it was just that it was far less regulated. By the mid-'00s we were awash with reality TV shows where famous faces opened their doors to the cameras, and it created a sense of entitlement where suddenly everything and everyone was up for grabs. Magazines were filled with intrusive and invasive paparazzi shots; there were no boundaries, and we wanted more, more, more. Ashlee Simpson was no stranger to the reality TV game having appeared in Newlyweds: Nick and Jessica and her very own The Ashlee Simpson Show. It had all started so well, with her debut album Autobiography peaking at #1 (a feat which had evaded Jessica Simpson) and yielding the global hit Pieces Of Me.
And then Saturday Night Live happened. There's no need to pick over the finer details, but such was the public's insatiable hunger for scandal that the story just would not go away. Subsequent singles from Autobiography charted modestly, but Ashlee Simpson struggled to shift the fixation from that one event and back onto her music. Which – lest we forget – is fundamentally why she had been so successful in the first place. However, as she began work on her second album in 2005, a new story started to emerge. Rumours that Ashlee Simpson had 'stolen' Lindsay Lohan's then-boyfriend Wilmer Valderrama rapidly gained traction and provided perfect fodder for the tabloids. With the focus on a different aspect of her life, Boyfriend was a smart choice to lead the I Am Me album campaign (rather than L.O.V.E. as initially planned). Indeed, it was probably the only choice at this point because Ashlee Simpson needed to keep people talking about anything but Saturday Night Live.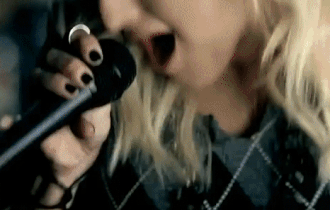 And talk they did. Boyfriend shamelessly stoked the flames with its thinly veiled digs in Lindsay Lohan's direction: "All that stuff about me, being with him, can't believe, all the lies that you told, just to ease your own soul". Of course, Ashlee Simpson stopped short of confirming it outright at the time, instead dodging the question with vague statements like 'it's not about one person in particular' and 'it's a sentiment everyone can relate to'. She has since confirmed that Boyfriend was – in fact – directly aimed at Lindsay Lohan (as if there was any doubt) and you might wonder why she didn't just come out and say it at the time. But that would have ended the conversation. Sitting on the fence allowed the dialogue to continue unabated while people kept speculating and drawing conclusions on the meaning.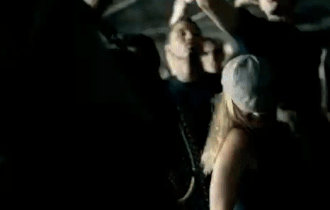 With this single carrying so much baggage, it's easy to forget that in the midst of it all is a cracking song. Boyfriend very much picks up where Ashlee Simpson's debut album left off and is cut from a similar cloth to La La. In truth, it was a relief to know that she wasn't about to pull an Avril Lavigne and adopt a sudden switch-up from the punk-pop sound that had defined Autobiography. Yet, while Boyfriend may lean more towards continuation than evolution, there is a shift here. The punchy, spiky guitar riffs which jump from ear to ear during the intro subtly showcase a refined production from John Shanks. Ashlee Simpson also sounds more confident, punctuating the track with "HA!"s and fully indulging her distinctive Texan drawl, even if it occasionally masks what she's singing ("Just got back from my door" is, in fact: "Just got back from my tour", but you'd never know it).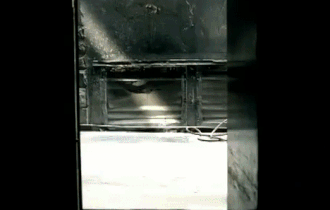 Perhaps inevitably so, Ashlee Simpson is coming at the track a bit harder than she might have before. There are moments where her reassurances to Lindsay Lohan whoever the song is about are almost apologetic: "Well I'm sorry, that he called me, and that I answered the telephone; don't be worried, I'm not with him…". But having been on the receiving end of so much negative press for the best part of a year, it's clear that Ashlee Simpson wasn't going to bite her tongue any longer: "Please stop telling all your friends, I'm getting sick of them, always staring at me like I took him from ya". She even uses the opportunity to defiantly proclaim: "Hollywood sucks you in, but it won't spit me out" – just in case anyone was still planning to write her off.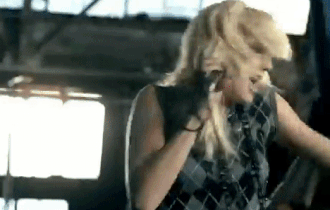 In the same way that Boyfriend was an aural statement of consistency, so too was the music video, which firmly plays up to the genre's rebellious conventions. Ashlee Simpson is putting on a gig in an abandoned warehouse, and various locales around the city are deserted as the audience flocks to watch her. At the same time, the police remain oblivious to the location. The video very much plays out exactly as you'd expect…except for Ashlee Simpson, who ditched the dyed brown hair she sported for the first album and reverted to her natural blonde. Did it matter in the grand scheme of things? Absolutely not. But it drew a line – image-wise, if nothing else – under the Autobiography-era and marked a fresh start.
There's no reading between the lines here; the message was simple and straightforward. But that was within Ashlee Simpson's gift as an artist so heavily involved in creating her own material. Even though she had a lot to say with Boyfriend, it never feels like it exists solely as an outlet for her frustrations and: "Hey, how long till the music drowns you out?" still stands out as a brilliant pop lyric. That said, there was a gamble here. By acknowledging – and feeding – the media furore around her personal life, Ashlee Simpson was being dragged into a realm of celebrity tattle that was arguably beneath her.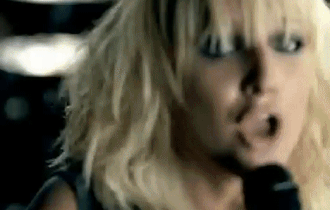 But it worked; Boyfriend reached #19 on the Billboard Hot 100, becoming her second top 20 hit and a significant improvement on the fortunes of her previous two singles. Ashlee Simpson consolidated that success when I Am Me echoed Autobiography's performance and debuted atop the chart in America. In the UK, Boyfriend peaked at #12, which is a reasonable performance considering Lindsay Lohan's love life was not such a big story here. Undoubtedly the more significant factor, however, was that record labels were still grappling with the changes to music consumption. The single arrived four months later here and would have been widely (albeit illegally) available before its release date. So, only the most ardent Ashlee Simpson fans were rushing out to buy the physical release – with one CD bizarrely only available for a week – in 2006.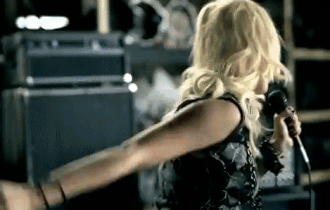 All in all, Boyfriend was a solid start for Ashlee Simpson's second album campaign. Sales were down, but she could worry about that later. For a brief moment, this was a reprieve from a tumultuous year when any such achievement seemed – at times – much harder than she made it look.
---