Released: 24th January 2000
Writers: Adam Rickitt / Jewels & Stone
Peak position: #25
Chart run: 25-45-63
---
Once we'd all recovered from Adam Rickitt's bold – and very naked – chart debut in 1999 with I Breathe Again, there came the question of just how far beyond his (impressive) abs people would invest in him as a popstar. And the answer came rather abruptly.
Best Thing already had a lot of expectation on its shoulders. Minimally, it needed to reach the top ten after Everything My Heart Desires peaked at #15. Then there was also the issue of Adam Rickitt's debut album Good Times, which had reached #41 and disappeared from the chart after a solitary week. This was crunch point, and he needed a single that would deliver the goods. Although arguably it was going to take more than one good song, not least because Adam Rickitt was pursuing a sound which worked well in small doses – as evidenced by the success of I Breathe Again – but was a notoriously tricky sell across a whole album. There was also a broader issue of whether Polydor's marketing of Adam Rickitt had inspired much interest in him as a singer. Of course, they were going to capitalise on his teen heartthrob status. But they hadn't consolidated it with anything more substantial, like mentioning the fact that he'd co-written almost half of his debut album. It's telling that the music video for every single – including this one – became a race to see how quickly Adam Rickitt would shed his clothes. Taking all that into account, Best Thing had a very tough job, and you know this isn't going to end well…
As was commonplace, the song received a subtle remix for its release, although oddly the version heard in the music video and 'live' performances was the album edit. That wasn't the only unorthodox move either as, for some reason, the track was slightly retitled from The Best Thing to just Best Thing. Considering how much was riding on this single, it's bizarre that there was so much focus on making inconsequential changes to its minutiae. The stakes were high, but removing a word from the title was not going to be a factor in its success. The single remix itself is not drastically different – save for a few brass stabs and whirring sound effects – but if Polydor went to the effort of commissioning it, you'd think they'd minimally want to use it in the promotion of the single.
At first glance, Best Thing seems like a vacuous attempt to push Adam Rickitt back towards the sound of his debut single, albeit this time without those distinctive stabbing synths. But this is a much cooler composition; the muffled, looped: "Best thing, best thing, best thing…" intro gives way to a rush of production which is divine. Best Thing quickly establishes a pounding, pulsating beat showered with space-age blips and bleeps. Take everything else out of the equation, and the instrumental could easily have leant itself to a credible dance track. But of course, this was an Adam Rickitt single, and thus the critics were not going to approach it with such open minds.
And in some respects, Best Thing does experience a bit of an identity crisis. The chorus is fizzy, bubblegum pop at its finest: "Didn't you know you're the best thing, have I ever told you, you fill my soul, you make it right; didn't I say you're the best thing, now I really know you, you put the light into my life". If there was a bit of the song that would make an immediate impression, this is it. But turn then to the (slightly) subdued, throbbing verses, and Best Thing becomes far more abstract: "I never hoped to understand, thought to love someone was a dreamer's hand, I found it all a mystery, but you made me give so very easily". There was no expectation that the lyrics would strike a profound tone, so it's a laudable attempt to add some depth to the song. But they're never quite articulated in a way that makes sense.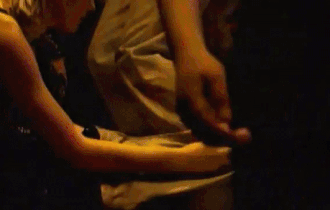 The music video for Best Thing does seem to acknowledge that there are some conflicting and competing elements within it. The concept itself is relatively familiar in that it takes place within a venue that is part-nightclub (big enough to have a dance floor with lots of wall fittings) and part-house party (homely enough to have a bathtub plopped in the middle of the room and somewhere to host the obligatory pillow fight sequence). As pop videos go, this one feels spontaneously chaotic and to its credit features a slew of extras – including a dancing gorilla – who are slightly more diverse than those that generally show up for mainstream acts. Of course, the visuals do manage to find a reason for Adam Rickitt to appear partly clothed. However, this is the point where you might realise you've become completely desensitised to that particular marketing gimmick. Watching someone write across his chest with lipstick should – presumably – provoke some reaction, but when you've already seen him writhing around naked in a glass tank, it seems comparatively non-eventful.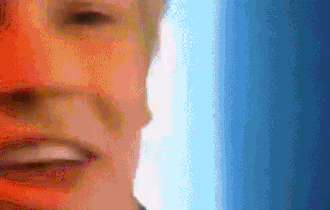 The individual components of Best Thing are solid; there are even some Believe-esque vocoders thrown in during the final moments for good measure. It doesn't ever entirely move beyond feeling derivative of what has come before it though. This would not usually be an issue, and if you take this song out of context as a make-or-break single, then it's perfectly enjoyable. But Best Thing doesn't ever evoke a sense of being as big as it needed to be and thus it wasn't entirely surprising to see it debut and peak at #25 in the UK. In doing so, it made a decisive statement about the likelihood of salvaging the fortunes of Adam Rickitt's debut album, and he was dropped a short time later. There are aspects of the single that could've been handled better, but in truth, the issue is that Best Thing is a good song, just not a career-saving one.
Since then, it's fair to say that Adam Rickitt has kept his options open in terms of career aspirations, having dabbled in everything from theatre to politics. But having made his name as a soap star, that's where he's maintained the highest-profile. He returned to Coronation Street in 2002 and made headlines when he was involved in the soap's first gay kiss, before leaving again in 2004. Adam Rickitt then completed a three-year stint on Shortland Street playing Kieran Mitchell, a pimp from Thailand who suffered memory loss due to a brain tumour (as you do). Most recently, he bowed out of Hollyoaks in 2020 after three years playing the role of Kyle Kelly.
But what of Adam Rickitt's music career, you ask? Well, he did eye a pop comeback in 2010 and had recorded a track with David Guetta, and a reworked version of I Breathe Again featuring Robin S of Show Me Love fame (this was an actual thing – there's a low-quality live performance on YouTube). Ultimately, nothing came of the project other than one single Tonight, which is a rather faithful update of his sound. All of which begs the question of what Adam Rickitt might have achieved in the first place had his debut album not been so aggressively marketed as a product where the music was the least important aspect.
---