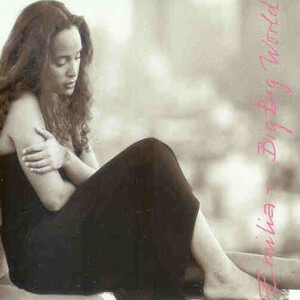 Released: 30th November 1998
Writers: Emilia / Yogi
Peak position: #5
Chart run: 5-9-13-11-11-13-18-24-29-34-39-49-68
Billboard Hot 100 chart run: 92-X-X-X-X-X-X-X-95
---
The charts of the late '90s are often defined by the explosion of vivid, bombastic bubblegum pop, and not without good reason. But every so often came a song that was the antithesis to that image and Big Big World is one such example.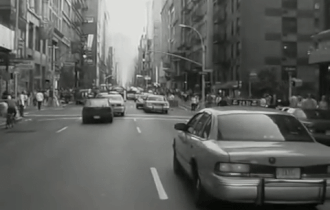 Hailing from Stockholm, Emilia's debut single was a striking reminder that there was much more to Swedish music than the series of uptempo bangers that were increasingly dominating the charts. Yet, in the days before streaming, it's entirely possible that this would have been the only reference point for many people. Thus, it would not be unreasonable to conclude that tenderness and subtlety were alien concepts to Swedepop. Yet, that's precisely what Big Big World was; a gentle coming-of-age mid-tempo that by rights should have been swallowed by the charts, but was so expertly composed that it managed to hold its own and become an unlikely hit.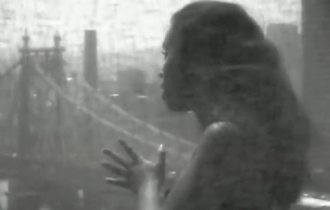 There's something so fragile about Big Big World, from the softness in Emilia's voice through to the orchestral production. Indeed, while you might presume that the track is building up to the introduction of a heavier beat, once it arrives, it actually lasts less than half of the entirety of the song. This is bold, brave pop music, which is completely exposed. There's a beautiful simplicity to the lyrics: "I can see the first leaf falling, it's all yellow and nice; it's so very cold outside, like the way I'm feeling inside", that is very visual and transports you to the world – and the feelings – that Emilia is singing about. There are some unusual quirks here as well; the vocals during the first chorus are double-layered so that it almost sounds as if she's harmonising with herself. But far from being distracting, it adds a slightly ethereal quality to the performance.
However modest it may sound, Big Big World is still laden with massive hooks; the chorus is one giant earworm: "I'm a big big girl, in a big big world, it's not a big big thing if you leave me; but I do do feel, that I do do will miss you much". It's immediate, it's catchy, and it's memorable; if you didn't know the name of the song, you could easily describe it to someone, and there's no doubt that word-of-mouth helped Big Big World gain some traction. Indeed, the chorus feels so instantly warm and familiar that you'll likely completely overlook the fact that the last line makes no grammatical sense whatsoever. Tucked between the choruses is an oft-overlooked middle-eight: "I have your arms around me, warm like fire, but when I open my eyes, you're gone…". It's stunning; you get to hear a slightly deeper tone to Emilia's voice, and there's such a sense of aching melancholy before the track swirls to a key-change.
With Big Big World being so different from the pop music around it, it seems fitting that the music video took a similar approach. The black-and-white visuals certainly strike a mature, classy tone, but it's all a bit something-and-nothing. The director seems particularly fond of blurred and slow-motion footage, but it feels quite jarring against a song that is so sedate. However, when the visuals aren't obsessing over camera trickery, they strike some nice shots; the one of Emilia sitting on a rooftop with the New York skyline in the background is beautiful, although surprisingly, the backdrop was distorted when the image was used as the single cover. She also totally sells the notion of being in a 'big big world' as she wanders the streets with a look of wide-eyed innocence on her face. That being said, you can never beat a hot pop accessory, and Emilia's beret is the breakout star here.
It was a gamble to release Big Big World into the competitive festive market, but the risk paid off, and the single peaked at #5 in the UK, which is an impressive performance for a song like this by any measure, but even more so at one of the busiest times of the year. Emilia enjoyed success in many countries throughout Europe and far beyond with the track; it even made an appearance on the Billboard Hot 100, though climbed no higher than #92.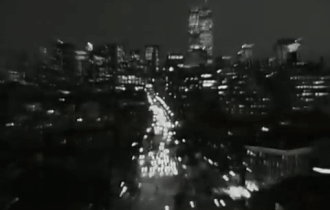 With Big Big World performing strongly elsewhere, Universal Records was eager for America not to be left behind; thus they sent copies of the single to radio in the hope that airplay would take off (this was shortly after the time when rules changed permitting songs to chart without a commercial release). Unfortunately, while the track did find an audience with the Adult/Mainstream market, it wasn't quick enough to build any real momentum behind Big Big World, and it never fully realised its potential. Indeed, you could say the same for Emilia back here as well, because, despite this single giving her a promising platform, it took almost five months for the follow-up – Good Sign – to be released. By which time, this single was but a distant memory.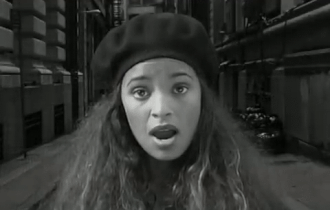 Although she wasn't able to consolidate Big Big World at the time, Emilia – now performing under the name Emilia Mitiku – has flirted with a comeback on more than one occasion. In 2009 she competed in Melodifestivalen to represent Sweden at the Eurovision Song Contest, finishing ninth. However, in 2013, she released the album I Belong To You, which garnered decent support from Radio 2 and peaked at #22 in the UK. Things have been relatively quiet since then, but Emilia is nothing if not unpredictable, so who knows when she might reappear again…
---