Released: 16th November 1998
Writers: Gordon Lightfoot
Peak position: #23
Chart run: 23-43-69
Billboard Hot 100 chart run: 75-71-66-69-66-66-62-58-62-57-64-66-56-52
---
When Ultra Naté, Jocelyn Enriquez and Amber came together to form Stars On 54, the result was one of the most mind-bogglingly brilliant cover versions of the '90s.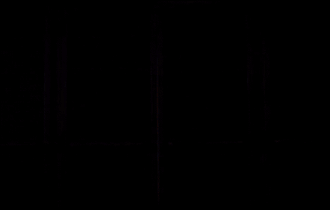 If You Could Read My Mind started life as a tender mid-tempo from folk-rock legend Gordon Lightfoot. However, you'd be forgiven if the name doesn't necessarily ring any bells since his commercial peak came in the 1970s and was predominantly localised to Canada and America. This song was a product of that era, becoming one of his biggest hits. It even managed to make its way over to the UK, where it peaked at #30 in 1971. Needless to say, when If You Could Read My Mind landed in the hands of Ultra Naté, Jocelyn Enriquez and Amber – who between have amassed more than 30 top ten hits on the US Dance chart – it didn't sound quite the same anymore. Collectively known as Stars On 54, this supergroup of divas transformed the song into a thumping dance-pop song and one of the most joyously inspired – proudly homosexual – cover versions of the '90s.
And what caused all of this to happen? A movie soundtrack, of course. If You Could Read My Mind was created for 54, which ostensibly told the story of the iconic Studio 54 nightclub. Directed by Mark Christopher, it promised a great deal, with a high-profile cast including Ryan Philippe, Mike Myers, Salma Hayek and Neve Campbell. However, the project found itself mired in controversy as Miramax scrapped the original edit and ordered a plethora of re-shoots. The studio was evidently surprised that a movie about Studio 54 – famed for a hedonistic image of sex, drugs and disco – would contain subject matter deemed too risqué for the mass-market. In all, 40 minutes of content was dropped from Mark Christopher's version and patched together with 30 minutes of new footage that changed many aspects of the original plot and removed some altogether. But…it was all worth it, right? The end product was critically slated and bombed at the box office, so apparently not.
Whether If You Could Read My Mind fit into the original vision for the movie is unclear, but it certainly seems to. There's an old-school disco vibe running through the track, which is melded perfectly with more current (at the time) '90s production elements but never loses sight of the context behind its existence. The relative anonymity of Stars On 54 very much plays into this single's favour; while Ultra Naté was enjoying some success at the time, none of the acts were big enough for their presence to serve as a distraction. The trio brings so much to the track, but perhaps most strikingly – and so often absent from many high-profile collaborations – is the fact that If You Could Read My Mind is fun. The sheer joy coursing through the song is positively life-affirming. One can only imagine what it might have sounded like had Ultra Naté, Jocelyn Enriquez and Amber been in the studio together (they recorded their parts individually).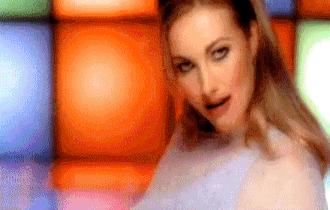 The track is assembled from its component parts incredibly well. With three dancefloor divas joining forces, there was the potential for If You Could Read My Mind to become over-indulgent. All are undoubtedly capable of delivering more (check out the TOTP performance) but don't need to; they give precisely what is required of them. The vocals are slick, soulful and blend seamlessly, while the occasional ad-lib cuts through (Ultra Naté's growled: "Never" during the final chorus is sublime).
Wisely, the track isn't a strict re-reading of the original; a few of the verses have been trimmed to ensure you're never too far from the euphoric chorus: "Never thought I'd feel this way, and I've got to say that I JUST don't GET IT…". Of the lyrics that are retained, there's now a striking juxtaposition between their quaint mundanity: "What a tale my thoughts would tell, just like a paperback novel, the kind that drug stores sell" and the flagrant production, which is utterly charming. Similarly, some of the sections now lend themselves perfectly to a bit of disco-drama: "And when you reach the part where the heartache comes, the hero would be you…heroes often fail". This might not be the story that Gordon Lightfoot originally intended to tell, but it's one that works perfectly within this context nonetheless.
The music video for If You Could Read My Mind is a pleasingly camp affair, although not in the pastiche way that one might have expected. Ultra Naté, Jocelyn Enriquez and Amber bring authenticity to the visuals which reflects the type of artists that they are and the audience they would traditionally play to. Like the song, the video pays homage to aspects of the disco-era presented through a '90s lens. There's a futuristic corridor bathed in icy-blue lighting, a room where every surface is covered in LED dancefloor tiles and lots of shiny disco balls (including a sequence where Ultra Naté performs to one with smouldering intensity). The video is very much the perfect accompaniment to If You Could Read My Mind and enhanced immeasurably by the fact that Stars On 54 commit fully to the concept, complete with some light character acting. This is an act that has the experience and self-awareness to take pop music seriously while recognising that in itself, this is not a serious pop song (how can it be when Jocelyn Enriquez spends most of the video swinging from a giant disco ball). As a result, our divas genuinely look like they're having fun – not just pretending to have fun for the benefit of others – and it's utterly infectious.
Instinctively, it feels like If You Could Read My Mind should have been a much bigger hit. The track peaked at #23 in the UK – so, it outperformed the original at least – and #52 on the Billboard Hot 100. But the critical and commercial reaction to 54 was always going to be problematic because the song is intrinsically aligned with the aesthetic of the movie; it needed that context. And once Miramax decided to try and capitalise on the popularity of the younger actors in 54, there was a fundamental mismatch in the target markets of the two products. Ultra Naté, Jocelyn Enriquez and Amber had consistent form on the dance charts, but that didn't mean anything to Ryan Philippe's (mostly) teen fanbase. In that sense, If You Could Read My Mind actually did rather well; there was an audience for the track (surely pink pounds were the most common form of currency used to buy the single), it's just one that 54 – thanks to studio politics – went out of its way to ignore.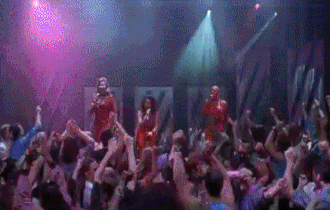 Few expected Mark Christopher's original version of the movie ever to see the light of day, but 54 became a cult classic thanks in no small part to the controversy surrounding its creation. In 2015, the director's cut – which restored all the removed content and ditched the re-shoots – finally premiered. It might not have undone the frustration endured by Mark Christopher back in 1998, but at the very least it vindicated his vision, which was rightly regarded as superior to that which he was credited with at the time. Yet, regardless of the behind-the-scenes controversy which marred the project, If You Could Read My Mind remains a deeply fabulous single. It's a proudly '90s homage to disco that is uplifting, joyous and can now be rightly enjoyed as a triumphant celebration of everything that 54 represents.
---