Released: 18th October 1999
Writers: Graham Stack / John Reid
Peak position: #10
Chart run: 10-19-23-36-45-55-62
---
In the late '90s, the charts were moving at a rapid pace. But every so often comes a song that demands everyone stop and pay attention. When The Heartache Is Over was one such moment as a legend made her emphatic comeback.
Although she was an undisputed icon in her own right, Tina Turner's return to the chart in 1999 was intrinsically directed by the success that Cher had enjoyed with Believe two years earlier; not least because the two songs shared the same production team. This was something of a blessing and a curse for When The Heartache Is Over. Certainly, it presented Tina Turner with a mainstream commercial platform that, at 60 years old, she may have struggled to attain in a youth-focused market at any other time.
But a phenomenon like Believe wasn't a reasonable yardstick by which to measure any other single. For even by the standards of the late '90s, when the market boomed, tracks like that come along once in a generation. And while Tina Turner was – without question – a legend, she'd racked up a fairly modest seven top ten hits as a solo act during the previous two decades. Thus, while there was a lot of goodwill towards When The Heartache Is Over, some of the expectations placed upon it might have been a little too optimistic.
Of course, the reason there was such giddy anticipation for Tina Turner's comeback is that Brian Rawling and Mark Taylor had produced it. But while there are tonal similarities with Believe – most notably the beautiful, achingly melancholic synths – When The Heartache Is Over has an identity of its own. Most noticeably because it doesn't attempt to replicate the liberal use of auto-tune that had been so prominently used before (although the mind boggles imagining how that might have turned out…). Instead, the track steps back to let Tina Turner do what she does best: cut loose and tear into it with her raspy rock vocals.
Predictably, it's an absolute tour-de-force that draws on the disco anthems of yesteryear as Tina Turner plays the survivor of a failed relationship. And what a story she tells; there's a cacophony of heartbreak, resentment, defiance and everything in between running through every line as she rues: "Sometimes I look back in anger, thinking about all the pain; but I know that I'm stronger without you, and that I'll never need you again". It matters not a jot that Tina Turner didn't have a hand in writing When The Heartache Is Over, for she lives and breathes every single word. Her performance is one that reaches into your chest and makes you feel exactly what she is singing about.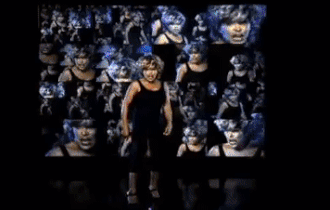 Even when she's ripping through the huge chorus: "When the heartache is over, I know I won't be missing you (missing you), won't look over my shoulder, 'cause I know that I can live without you", Tina Turner never fails to wring every drop of emotion from the song. Saying that you listen to When The Heartache Is Over barely does the experience justice because you feel it in your heart as much as you hear it through your ears. This truly is about as sublime a piece of pop music as you could hope to encounter.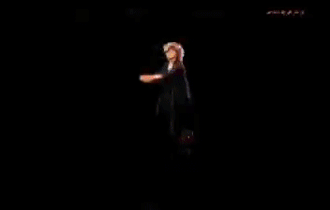 And that's where the production comes into its own because it always knows its place in relation to Tina Turner. By doing less, the instrumental track ends up adding so much more; besides the occasional whoosh in the background, it creates a pensive atmosphere that consolidates the sense of isolation and loneliness. Despite its protestations, When The Heartache Is Over never quite reaches that place of reassuring warmth we'd become accustomed to at the time. Instead, there's an inherent coldness to the production that provided an early glimpse at something which would be the standard a decade later. This track could so easily have ended up sounding utterly derivative of Tina Turner's earlier material, but both the production and vocals are world-class. It's hard to imagine that many people would be hearing her voice for the first time (surely no one escaped being exposed to The Best when growing up), but what a moment if it was. And for those already familiar – even vaguely so – with Tina Turner's material, it was still an utter treat to hear her tackle something so current with the same gusto.  
That same energy was extended to the music video, whereby Tina Turner is every bit the disco diva. There's a sense that the staging – surrounding her with backing dancers – was probably conceived to add some dynamism and distraction, even if it proved largely unnecessary. Placed atop a T-shaped platform, Tina Turner performs the song like her life depends on it against a backdrop of swirling '90s screensaver effects and shimmering block letters spelling TINA. It's a deeply fabulous affair. She very much does her own thing in terms of the choreography, and it doesn't notice that the dancers are performing a different routine entirely. Because for every moment that Tina Turner is on-screen, she is the only person that matters. Her screen presence is electrifying and turns what could have been a most ordinary music video into something exceptional indeed.
When The Heartache Is Over reached #10 in the UK, which might – perhaps – have been seen as a disappointment. But, in hindsight, it holds up as an incredible pop track that was commercially underappreciated (critics, on the other hand, lavished it with praise). The Twenty Four Seven album peaked at #9 a few weeks later and performed relatively well, considering the second single, Whatever You Need, came and went with little fanfare. It is at least possible to take some comfort from the fact that it seems When The Heartache Is Over becoming a Believe-sized hit never really factored into Tina Turner's long-term plans. She made a few chart appearances since, but Twenty Four Seven was her final studio album. And, if it felt like there was any unfinished business with When The Heartache Is Over, then the chorus was later sampled on the Freemasons' 2005 hit Love On My Mind, which peaked at #11. Despite serving as a timely reminder of the track, it probably came a bit too soon to benefit from any real nostalgic fondness.
Nevertheless, the fact that When The Heartache Is Over happened at a stage of Tina Turner's career where she was trying to decrease – not increase – her work commitments does re-frame its (relative lack of) commercial success. Perhaps, then, it is best viewed not as an attempted reinvention but a tremendous conclusion to an acclaimed career.
---