Released: 7th June 2004
Writers: Ali Tennant / Ashley Ingram / Jaime Douglas / Joe Belmaati / Leee John / Mich Hansen / Remee / Steve Jolley / Tony Swain / Tyran Graham
Peak position: #11
Chart run: 11-23-38-47-56-70
---
VS had made a modest start to their chart career with Love You Like Mad, which peaked at #7 a few months earlier. But it was impossible to draw any meaningful conclusions about their longer-term prospects. That would have to wait for Call U Sexy, the all-important second single, and while hardly make-or-break, it would certainly give a better indication as to what sort of act they could be.
VS – or Jaime Summaz, Chinyere McKenzie, Blimi, Ryan Taylor and Marvin Humes (yes, that one) – were managed by Simon Webbe of Blue. Having someone with expertise on their side was invaluable because, in 2004, pop music was a dying art. At least, it was in the sense that even pop acts who were still topping an increasingly eclectic chart were doing so by distancing themselves from the pop music of yesteryear. Yet, one thing increasingly common was that sales were markedly low compared to a few years earlier. For acts that weren't routinely topping the chart, that meant added pressure because smaller profit margins meant less room for error. In that respect, Call U Sexy saw VS come out swinging. With a title stylised to align it to the txt spk generation (although the artwork didn't entirely slip through the auto-correct) and an army of ten(!) co-writers, this was a song that meant business. And it is an absolute post-bubblegum pop banger.
The instrumental hook prominently featured in the intro to Call U Sexy is a sample from Imagination's 1981 hit Body Talk. While neatly reinterpreted for the track, it's hard to imagine many people recognising it. Indeed, it wasn't likely to ring any bells for VS's target market, but it does add a funky lilt to the song which, as the title implies, is all about the bump 'n' grind flirtation. This wasn't new territory, but the evolution of pop music into the '00s allowed VS to be a little less sanitised; thus, Call U Sexy involves rather a lot more than wanton glances across the dancefloor: "Now it's on you, can I call you, or do you have a little place we can go to, and you can show me some of those dirty moves, baby".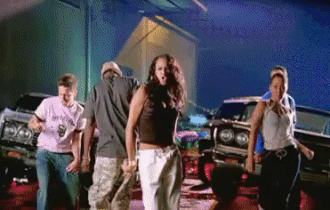 From a stylistic perspective, a lot is happening here, with bouncy Cutfather & Joe pseudo-R&B beats, strong pop hooks, rapped verses and some back-and-forth between the girls and boys. But in many ways, that's no more than a symptom of the era in which it was released. Without any particular genre dominating the charts, many acts were adopting a hybrid approach to cover as many bases as possible and broaden their appeal. In that respect, Call U Sexy very successfully straddles several markets and flits between them at pace. However, if you're looking for the hooks, then you'll find them in the chorus: "Why do they call you sexy, I'll tell you WHY they call you". It's perfectly pitched, insanely catchy and feels effortlessly cool. Indeed, there's a great little late-night jam lying at the foundation of the song. It's occasionally lost among some of the more bombastic elements (like the rapping), but it makes its presence known during the intro, swaggering to a fade while serenaded by purred: "UHH" and "OOH"s.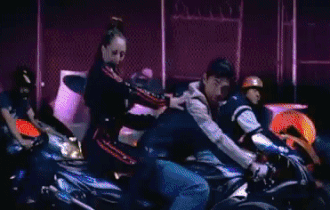 The music video makes good on the core elements of Call U Sexy, with commercial street fashion and a set that is styled like the obligatory house/garden/street party scene in every turn-of-the-century teen movie in existence. There's no real narrative to speak of, but as an aesthetic, it creates a very clear persona for VS as they spend time (politely) putting the moves on various extras. Like many acts in 2004, the aim was to sell the authenticity of the group and avoid direct association with manufactured pop (a dirty word). Despite their efforts, undoubtedly the highlight of the video is the dance routine, where the group move into a heavily choreographed formation. Quite how the shuffle-step move accompanying the line: "There's so many reasons to call you sexy" didn't catch on is a mystery because it's literally incredible.
Even though VS brought the goods with Call U Sexy, it peaked at #11 in the UK, which is not how things were supposed to go at all. It was further proof – if any were needed – that too much sport is bad for you because the single was thwarted by THREE football-themed songs occupying the Top 10 in readiness for England's inevitable flop participation in Euro 2004. Take those out of the equation, and Call U Sexy would at least have seen VS to some consistent success, even though the ambition here was probably to go bigger. And ultimately, regardless of that first-week performance, the single didn't hang around and spent less than a month in the Top 40.
All-in-all, it's a real shame that Call U Sexy didn't quite connect because it achieves what it sets out to (well, maybe not commercially) without sounding insincere or try-hard as was occasionally the case during these times. Moreover, this is a solid pop track which brought a bit of playful frivolity back to a genre that was desperately running low on such qualities.
---