Released: 12th May 2003
Writers: Lisa Scott-Lee / Daniel Sherman / Paul Newton / Peter Day / Phillip Dyson
Peak position: #6
Chart run: 6-14-24-31-40-53-70-70
---
The reverberations following Steps' 2001 split might have continued into the following year, but by mid-2003, the group was largely a distant memory. That is until Lisa Scott-Lee (finally) returned to the spotlight with her debut single: Lately.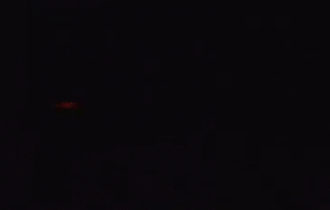 After the abrupt end of Steps, no-one would have blamed Lisa Scott-Lee for hastily launching a solo career. Despite earning her stripes as the queen of the middle-eight, she was perceived as one of the less prominent vocalists in the group. Thus, the heightened media attention following the immediate fallout of the split would arguably have provided greater exposure than anything Lisa Scott-Lee might muster of her own accord. However, she took her sweet time and instead chose to spend most of 2002 helping mentor her brothers – 3SL – as they attempted to break into the charts. It wasn't an entirely successful endeavour, but what it did do was allow Lisa Scott-Lee to step back and survey the lay of the land. Of particular interest would have been the lacklustre performance of a belated Steps album – The Last Dance, which peaked at #57 – and more importantly, H & Claire's debut album Another You, Another Me, which reached #58.
It was clear that if Lisa Scott-Lee were to launch a solo career, she would not be able to trade on the currency of Steps, such was the evident lack of residual goodwill. Instead, she switched focus; dance-pop was carving out a niche for itself in the charts, and that's precisely the route that Lately went down. It wasn't so dramatic a transformation for the artist who once dubbed herself "Party Steps", and with the dust having now well and truly settled, Lisa Scott-Lee was able to use the genre to move in a slightly more mature direction.
Lately bursts into life with a thumping, distinctive bassline that increases in volume while serenaded by after-dark wailing sirens and a distorted, filtered repetition of: "Something, something, something", which eventually becomes the opening of the first verse. As introductions go, this is pretty damn perfect. It's an authentic-sounding stab at dance-pop that makes it immediately clear what direction Lisa Scott-Lee is going in. It soon becomes apparent, however, that the biggest shift is in thematic tone. Where disco-heartbreak was Steps' raison d 'être, Lately is the complete opposite. It's all about the frisson of excitement – that spark of attraction – when you first meet someone. In itself, the track isn't exactly breaking new ground, but it more than compensates with the fact that it's allowing us to hear Lisa Scott-Lee spin out in a different direction.
She strikes a pleasing balance of knowing sexuality; it's not explicit, but nor is she trying to play a narrative younger than her years: "It seems like lately, something's coming over me baby, a feeling that's been drivin' me crazy, no-one turns me on like you do, when I'm with you, it seems like lately". There is absolutely nothing tentative about Lately whatsoever; this might be Lisa Scott-Lee's first time going it alone, but you wouldn't know it. It's ably assisted with a bounty of flourishes throughout, like the echoed: "Late-lay" after the first chorus (a notable highlight). However, there is nothing so heavy-handed in the way the song is produced that makes it feel like it's doing any of the legwork for the vocals. Even the higher-pitched: "You lift me up, I feel like I can fly…" refrain – which goes a little outside Lisa's normal range – is only distorted ever so slightly.
If Lately itself isn't overly suggestive, then the music video is a little more so. True to form for the genre, the choreography mostly consists of Lisa Scott-Lee gyrating while poking inquisitively at herself and occasionally waving her hands around. There's a loose narrative, involving her performance (filmed by some expensive-looking robots) being broadcast to couples engaging in some low-key sexual activity and proving to be something of a distraction. It's a neat way of giving the aesthetic a subtly mature undertone without feeling exploitative or desperate. Indeed, while perhaps not the most wildly imaginative concept, it creates a brooding aesthetic that nicely complements the pulsing, late-night sound of Lately.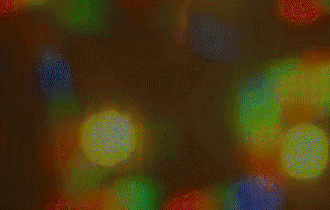 Where Lisa Scott-Lee's solo venture differed most obviously from those of her former bandmates is in her approach. Before their split and in the immediate aftermath, Steps – or some members of the group, at least – had spoken about the fact that they didn't necessarily like the music they were making. But that was never the case for Lisa Scott-Lee; if ever you needed an example of someone who just loved being a pop star, then she is it. You simply cannot fake that sheer, unadulterated joy; it radiated through every aspect of Lately, both sonically and visually. The song itself isn't necessarily composed as one that should be so giddily uplifting, but it becomes so because the delivery comes from someone who genuinely sounds like they're having the time of their life. Indeed, such was the gusto with which Lisa Scott-Lee threw herself into the promotion, one performance on CD:UK unintentionally resulted in a nip-slip. But far from causing embarrassment – it was vaguely concealed by sheer fabric, luckily – this merely reinforced her unbridled excitement at being back on the stage as a bona fide solo act. It was utterly infectious and audiences responded enthusiastically.
Lately peaked at #6 in the UK, which was a decent performance considering it came almost a year and a half after Steps split up. Lisa Scott-Lee had managed to build up momentum out of nowhere and – more importantly – positioned herself in a more credible domain than the one she previously occupied. Sure, there were questions over whether this could ever translate into album sales, given dance-pop was a notoriously tricky genre in this regard. But for the time being, it genuinely looked as if Lisa Scott-Lee was about to have the last laugh.
---