Released: 15th January 2001
Writers: Keith Richard Cox / Gary Lloyd / Lucas Secon / Rhoden
Peak position: #11
Chart run: 11-25-34-49-68
---
With the year 2000 having produced an unprecedented (and to date unmatched) 42 #1 singles, it's fair to say it had been an eclectic year. One particularly notable event, however, was the growing popularity of garage music. And of course, as with any emerging chart trend, there was a record label poised to try and ride on its coattails. For London Records, their effort came in the shape of Boom!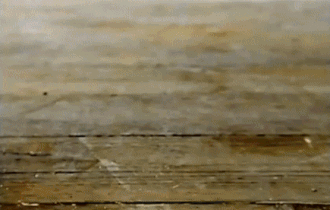 The mixed-sex group, comprising three boys (Nick Donaghy, Shaun Edwards, Johnny Shentall – more on him later) and three girls (Rachael Carr, Shakti Edwards, Vicky Palmer) was an inconspicuous attempt to put a slightly cooler spin on the Steps / S Club 7 formula before either group had attempted to do it themselves. Boom!'s image and launch felt relatively modest off the back of the bombastic '90s. The group's causal look and styling makes perfect sense in the context of the song itself, and it's something more acts started to do in the early '00s (because, authenticity). However, things weren't quite at that point yet, and it was a risk to go with something that – by the industry standard – seemed fairly nondescript. Particularly when many pop fans were likely to see Boom! before hearing them. Indeed, targeting that audience may not necessarily have been the best way to go.
Falling feels like the sort of track that would perhaps have fared a little better critically – if not commercially – without the stigma or expectation of being the product of a pop group. For this is an incredibly clean-sounding track; it's slick and light on its feet, which is perfectly in-line with the sort of material being peddled by Artful Dodger, but perhaps a little throwaway by pop – and debut single – standards. If there's a sense of pessimistically scrabbling around for reasons that Falling didn't quite set the charts alight, then it's only because the song itself is an absolute bop that deserved to be much bigger.
To their credit, Boom! waste no time in pushing the boundaries of what one might expect of a mixed-sex pop group. The female vocals by Shakti Edwards are distinctive, with a husky tone that sounds quite unlike anything heard among the group's peers. The track is also a proper co-ed effort, pitched as a back-and-forth between the girls and the boys. It tells of a teen romance (what else) but neatly shapes it from both perspectives across the whole song. In the first verse, the girls present their side: "Do you really wanna hang with your friends, instead of me, oh, can't you see", while in the second, it's the boys: "I don't really wanna hang with my friends, instead of you, just wanna be true". The dual narrative is maintained throughout; Falling feels naturally street-smart and a little more knowing than the norm. When Boom! say: "I know what I want if you know what I mean", there's absolutely no question as to what they're talking about.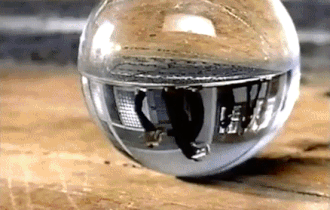 Of course, there's more to Falling than merely playing with a stereotype; for underneath the stylistic vinyl pops and scratches lies a painfully catchy hook ("O-o-o-o-o-o-h-oooh-OOOH") and a melody that lends itself perfectly to Billie Piper-esque singalong playground chanting ("I don't know why…I'm feeling so real, I don't know why…I'm feeling so RE-E-E-AL"). The track bounces along at an impressively rapid pace but still manages to land each and every punch so that it remains lodged in your head long after it's three and a half minutes are up. What the song might lack in a big, climactic moment, it more than makes up for in replayability.
The music video for Falling – much like the song itself – feels fresh and airy, although that might be because it's set in what looks like a sparsely decorated Ikea showroom. Like many pop videos of the time, it's perhaps best not to question whether it's functional to have a swing hanging in the middle of the room or why there's a stepladder that leads to nowhere. This is most definitely an aesthetic that prioritises style over substance, with little – if any – narrative function. Some of the sequences are undeniably eye-catching though; the glass ball rolling around the floor is a neat concept, even if it does get abandoned halfway through. The choreography is also impressively dynamic and introduces a street dance element to the overall package. There are also sequences of shots featuring the individual members of Boom! falling (from where?) onto a sofa, which is nothing if not topical. Overall, the music video is thoroughly pleasant. Does it complement the song? Yes, absolutely. Is it memorable? Slightly less so.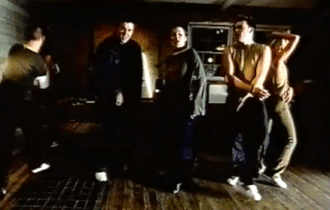 Rightly or wrongly, Boom! were going to have to go hard or go home. Like many other pop acts around the time, the group were (allegedly) given one criterion to fulfil with Falling: to secure a top ten single. And they came painfully close, entering the chart at #11. But alas, where some acts were given the benefit of the doubt and another opportunity to prove their commercial worth, London Records were evidently having none of it and Boom! quietly fizzled out. Only when Johnny Shentall joined Hear'Say 12 months later was there any confirmation it was over, which is a shame because the group had a lot of potential. Perhaps even more than was evident at the time, since their brand of garage-pop was not a million miles from that of Liberty (X), who would launch later that year. In early-2001, however, there just wasn't enough to convince London Records that garage wasn't a passing fad. Nonetheless, Falling is a quality track and – even if it wasn't apparent at the time – a remarkably on-trend indication of things to come.
---