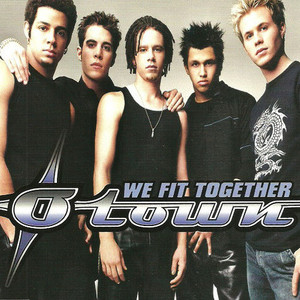 Released: 22nd October 2001
Writers: Mich Hansen / Joe Belmaati / Mikkel Johan Imer Sigvardt
Peak position: #20
Chart run: 20-41-69-X-X-X-X-74
---
Having vividly overshared their nocturnal emission fantasies on debut single Liquid Dreams, O-Town were now ready to graduate to the real thing with their third single We Fit Together.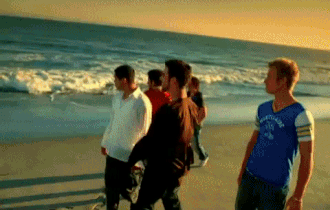 Preceding this, the group had scored the biggest hit of their career to date with All Or Nothing. A '00s boyband ballad staple, the sensible route would probably have been a similar sounding track that would consolidate O-Town's transition from reality TV winners to bona fide pop group. But, thankfully, pop acts don't always take the sensible approach. So instead, we were gifted a slice of summery calypso pop that was somewhat wide of the mark in terms of release date, what with it now being mid-Autumn. It resulted in not just O-Town's best single, but one of the best boyband tracks of the '90s and '00s. Seriously.
We Fit Together was a late addition to O-Town's debut album; indeed, it wasn't even included on the original American release. The track was recorded for the soundtrack to Dr Dolittle 2 and included on the international version of the group's album (it was also added to a special edition for the American market, to make sure no-one missed out on this absolute bop). You might well be wondering why a song about sexual intercourse was picked to soundtrack a veterinary comedy movie, and you would be right to ask this question. Trying to attach any logic to it is futile. Because if you do, then things get very weird indeed since the plot of the movie involves (SPOILERS!) Eddie Murphy brokering a deal with a female bear (Ava) to leave her current partner (Sonny) and mate with a different bear (Archie) instead. Now, this probably all makes a lot more sense on-screen, but concerning We Fit Together, it raises the possibility that O-Town are singing about actual bear sex. It's one of those occasions – as is so often the case – where trying to attach logic renders things even more illogical. Instead, it's easier to surmise that this was merely a business decision to include a new song from O-Town in Dr Dolittle 2, which gave the soundtrack a commercial edge. The movie itself was barely referenced in any promotion of the single.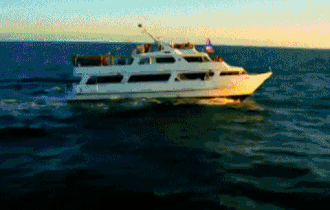 All of which is a bit of an unnecessary distraction from the song itself, which is so good. With its gentle mid-tempo lilt and dreamy synths, this is pretty much the definition of the summer holiday in a pop song. It's absolute bliss, courtesy of Cutfather & Joe, who'd presumably taken a recent holiday because this doesn't necessarily sound like the sort of track you'd immediately associate with the production duo. Nevertheless, you can practically feel the golden sands of a tropical paradise beneath your feet as We Fit Together dreamily bops its way into your head. Very much the epitome of a grower, on first listen the apparent lack of urgency might leave you wanting. But as it turns out, the song has hooks for days. The pre-chorus (the foreplay, if you will) sets things up nicely with its teasing: "I got you now and I just want to, show you how to play; goosebumps on your body, guide the way". While the chorus itself oozes swagger in a rather explicit manner; while their boyband peers were often still restricted to suggestive euphemisms, there was a refreshing authenticity to O-Town in that when they were singing about sex, you knew it: "I want to go all night, ain't no stoppin' 'til the breakin' of the dawn; I want to go inside every corner, girl you really turn me on". It might well be hot and heavy for a boyband pop track, but We Fit Together never sounds seedy; with its hazy production, the strong sense of heady romanticism means the single was still perfect tween fodder.
Vocally, the track is such a treat as O-Town lay on an incredibly smooth performance befitting of a sexy slow-jam. Again, in the absence of any big moments, the song benefits from taking the subtle approach. As it builds towards a climactic finale, We Fit Together becomes an aural serenade from all angles as the backing vocals peel away to form their own hook: "All night, I want to go all night; can I go inside, how about inside", which eventually becomes the song's sexually naïve coda, sounding more like the group is asking to inspect a property. The additional vocal track is further complemented by some effective ad-libs that draw out the finer points of We Fit Together, exposing and emphasising the hooks. Dan Miller's: "There ain't no stoppin' 'til the breaking of the DAWN" is a moment of pop perfection in the way it so satisfyingly hits its mark. But there's a lot more going on besides, and O-Town are totally in the moment throughout. You get a distinct sense of their vocal strengths and the qualities that they bring to the group.
While We Fit Together might be blissfully carefree, the same can't entirely be said for the music video. The setting is perfect; there are blue seas, golden sands and a boat party that consisted of listening to this song on repeat all day and night (sign us up). However, the editing is jarringly frantic; there are a staggering amount of jump cuts – literally every few seconds – where it would have been just fine to slow things down and be a little more indulgent. Although talking of indulgence, there are solo cutaway shots aplenty, which feature each member of the group cavorting with the same woman. Perhaps they blew the budget for extras on the boat party because having the same woman in each solo shot feels a bit icky, especially when there's no narrative cause for it. Overall though, the visual is – in essence at least – everything you'd expect for the song, and of course does not refer to vets or bears. It also gives Dan Miller a pleasing amount of screen time. Yes, Ashley Parker Angel was the heartthrob, but did he ever wear a transparent plastic vest?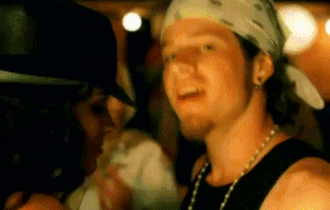 Alas, We Fit Together rather sensationally backfired from a commercial perspective. It's understandable to a point: as the very definition of a lazy summer bop, releasing the single in mid-October did it no favours whatsoever. In that respect, the fact that We Fit Together was, at least, a top 20 hit in the UK is something to be grateful for. It peaked at #20 and spent four weeks in the top 75. However, the single fared considerably worse in every other territory, not least America where it failed to crack the Billboard Hot 100. Following two top ten hits, We Fit Together saw the bottom fall out of the album campaign, which is a real shame because it's an absolute bop. Albeit a very laidback one. The song feels distinctive from anything that O-Town's peers were doing at the time (perhaps that was part of the problem) and deserves to go down as one of the most underrated boyband tracks of the '00s.
---