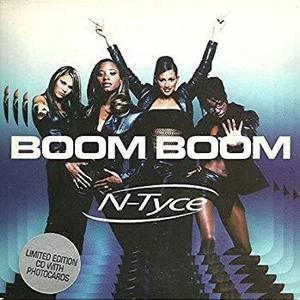 Released: 25th May 1998
Writers: Jerome Gasper / Mo Bounce Productions
Peak position: #18
Chart run: 18-28-32-54
---
It would be tempting to say that every girl group launched in the wake of Wannabe was modelled on the Spice Girls. But while they may well have reawakened record label interest in the concept, for a group like N-Tyce, a better initial comparison was Eternal, and later, All Saints. The latter launched after N-Tyce but rapidly overtook them in terms of success and exposure. Indeed, the internet is remarkably scarce on details about Ario, Chantel, Donna and Michelle. Perhaps their most high-profile exposure came in Geri Halliwell's autobiography when she stayed in a hotel owned by Chantel's father and complimented him on his hospitality. Seriously.
From a commercial perspective the group had amassed three consecutive top 20 hits by mid-1998. Certainly not a bad performance, but with the Spice Girls yet to miss the top spot and All Saints having casually nabbed one of the best-selling singles of the decade, this was not the time for anything less than a stellar chart performance. Boom Boom was the fourth single from N-Tyce, released just before their debut album. There was most certainly a sense then that this was the last roll of the dice for the girl group and although it's painfully evident where this story is heading, Boom Boom should not be overlooked as a tremendous effort.
It might be dressed up as a quasi-R&B number (complete with rent-a-rapper), but Boom Boom is a perfect example of a late '90s pop song that just hits the sweet spot in terms of melody and composition. The track is concerned with the honeymoon period of a relationship, and about as good an aural recreation of that butterflies-in-the-stomach feeling as there could be. Well, presumably that's what the song is about, though the '90s was such a weird time in pop music, there's every chance: "I try to hold it in, but here it comes and then there it goes again" could be inspired by troubling bowel issues as much as young love.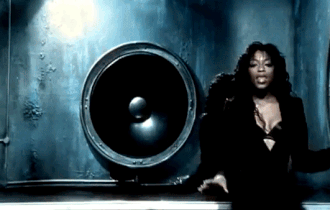 Regardless, the production is light, bouncy and allows the track to blossom. There's an almost immediate transition in melody from about halfway through the verse; this is a song primarily concerned with reaching the chorus, but getting there is arguably the most enjoyable part. Perhaps the highlight of Boom Boom comes during the second verse. The progression through: "It's that steady pounding, I love the way it's sounding, it makes me want you more and it's just like I said before…" is so gratifying; the melody and lyrics flow effortlessly and set up the chorus perfectly. Credit also to the members of the group providing backing vocals; their: "Ooh"s are delivered with much gusto (and they certainly make the most of them in the video).
It's that steady pounding
I love the way it's sounding
It makes me want you more and it's just like I said before
It's the pounding of my heart
Ooh you made it start
When you do what you do to me
The chorus itself is a reasonably simple construct, mainly consisting of the phrase: "It's boom boom" and peppered with a thesaurus' worth of filler utterances to join each line. In the spirit of the '90s, it gets the message across perfectly and having been set up so well by the verses, it delivers what it needs to. The mid-section rap, performed by Damon Elliott (son of Dionne Warwick), feels somewhat superfluous, but it's brief enough not to hamper Boom Boom. If anything, it gives the track a nice little kick towards the final chorus when N-Tyce resume vocal duties.
The music video for Boom Boom features N-Tyce in what is a reasonably unusual interrogation of a man, which involves leaning seductively over a table in an open jacket and then smashing the tape recorder on the floor. Further into the video, there's also strong evidence that someone involved in the concept doesn't fully understand the equipment because N-Tyce dance towards a one-way mirror (it's not entirely clear what they'd achieve by this since the suspect presumably can't see them). Indeed, their treatment of the gentleman in their custody is questionable from start to finish; it's probably not appropriate to restrain someone and then pull up their top (even if he does have impressive abs). Furthermore, if N-Tyce are going to conduct an interrogation, they should probably ensure the suspect can't casually remove his shackles and stand up to deliver the rap segment. Yet, while the concept has some flaws, there is impressive commitment to a staple '90s aesthetic when pop music has a fascination with acts dancing in front of giant fans and the video for Boom Boom is no different.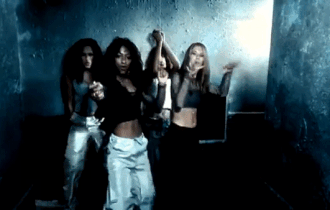 When the single peaked at #18 in the UK, it pretty much confirmed what was already unavoidably evident. N-Tyce had consistent popularity with the record-buying public, but things weren't moving in the right direction. Indeed, the group weren't really moving decisively in any direction whatsoever. The final straw came a few weeks later when their debut album All Day Every Day reached #44 and spent a solitary week in the top 75. It's not as if N-Tyce weren't given a fair chance, and four consecutive top 20 singles is an achievement, all the same. But by 1998-standards, that wasn't enough when the pop stakes were heightened for everyone, particularly girl groups. That said, it's a shame Boom Boom isn't better remembered, even as a minor hit of the era because it's an absolute bop and as gloriously nostalgic a track as one could hope to find.  
---