Released: 12th February 2001
Writers: Mike Stock / Matt Aitken / Steve Crosby
Peak position: #18
Chart run: 18-25-38-51-71
---
Sometimes the charts are extremely difficult to predict, and while over time the long list of pop casualties has caused us to grow resilient, some flops still hurt. Airhead by the magnificent Girls@Play is one such gem.
The brainchild of Mike Stock and Matt Aitken (yep, them again) and featuring Rita Simons before she landed the role of Roxy Mitchell in EastEnders, Girls@Play were unofficially labelled as a female version The Village People. Which actually does them a massive disservice because Airhead redefines our understanding of a modern relationship. It's a whole lot of fun, but there's a deeply profound meaning behind its lyrics – one that the bubblegum pop generation was perhaps just a bit too young to fully appreciate at the time.
Airhead teaches us so many life lessons; on the surface it's a throwaway bop about a mismatched couple – one who is intelligent and one who is attractive. Because in the early '00s of course, you can either be one or the other, but absolutely never can you be both.
So I took him home and he sat in the chair
The conversation was going nowhere
Yeah the lights were on but nobody was there
And I heard myself saying, this ain't gonna work
We're too far apart, we're from different worlds
But as we unpick the song a little further, we find that the individuals within this song are not made to feel shame for their respective identities – our gentleman, we learn, is "in the slow lane, but he don't care". Lest we forget, this was two years before Jessica Simpson became a household name almost entirely due to her stupidity and a whole decade before the TOWIE phenomenon birthed a subsection of celebrities famous for their apparent lack of common sense. Truly, Airhead broke the mould here and reassured people that it is ok not to be the sharpest tool in the box.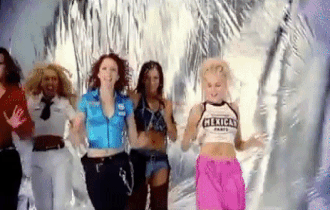 And what of the Girls@Play ladies? Well, we have here the very origin of the term "Netflix and chill". For while the group acknowledge that conversation with their beau is limited, they still have needs and so they "had some fun fooling around" but "never talked of settling down". In the late '90s, our pop ladies were projecting a highly romanticised version of love (that didn't appear to involve sex of any kind) – but this was not the reality we were confronted with when we started sneaking into clubs underage legally attending nightclubs after turning 18. It was upon stumbling into these new worlds that Airhead's teaching suddenly rang loud and clear, providing a relative amount of clarity amidst the murky haze of Smirnoff Ice and Liquid Gold.
In many ways, Airhead makes much more sense now than it did in 2001, such is the burden some songs must bear as they trailblaze and open new doors of understanding. Thankfully, the single was wisely futureproofed so that it would remain a point of reference for future generations. If the lyrics should ever be forgotten, they can be easily recalled by quickly following the accompanying dance routine, which should be firmly embedded within the memory.
Airhead's video is a simple one; a necessity given the importance of the auditory and visual messages it is required to convey. We are treated to a series of individual shots designed to emphasise the 'characters' within the group – even if some raise questions about the accuracy of their portrayal (do pilots really wheel their suitcase out onto the runway while planes land overhead?). Most notably though, the music video for Airhead set a new benchmark for what could be achieved with a sheet of tin foil and a wind machine.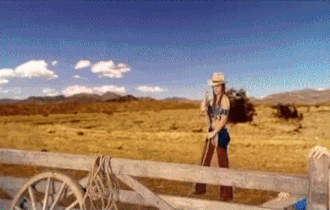 Having established that this single was groundbreaking in both composition and delivery, you would thus think success would be guaranteed. Alas, Airhead entered the chart at a lowly #18 – something we still haven't really come to terms with. We briefly held onto the notion that art is worth more when the artist is dead, but when the group disbanded later in 2001, no resurgence was seen. Even Roxy Mitchell's grisly death in 2017 didn't provoke a palpable spike in Airhead's sales.
The sad truth is that Airhead will be forever overlooked as one of the fundamental building blocks of the world we live in today. Despite its pivotal role in shaping the modern history of humankind, we are all guilty of failing to recognise its worth until it was far too late. And for that, we must bear the consequence, which ultimately is a Girls@Play legacy that cruelly consists of a mere two singles and a handful of unreleased album tracks littered around YouTube.
---